Bear
Tiniest Polar Bear — The Cute Report. 6a00d8341bf8f353ef0147e36c336c970b-800wi (800×587) Clinginess on a Whole New Level - Daily Squee - Cute Baby Animals. Baby Pandas Escaping. The popularity of Youtube sensation "Sneezing Panda" has led people to notice how awesome baby pandas are.
Just look at how expressive their faces are. Here are some pictures of pandas that are "trapped" in a baby enclosure. Their only goal is obviously to escape it. It looks like it didn't work out for them, but you can't blame them for trying. As you can see, they eventually gave up and succumbed to some panda food in their crib. Knut-zoo.jpg (575×885) LhaedaEgg31qald7bo1_400_large.jpg (341×455) 4799-How_many_pendas_can_you_count_on_this_tree.jpg (480×640) I-63.jpg (600×419) Pandas - After the Earthquake. Home About Archives Subscribe RSS & Email.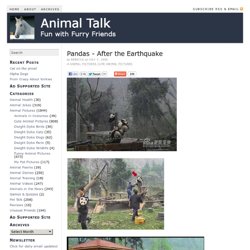 323.jpg (990×742) Original Kung Fu Bear from That Happened! Panda Photographs: The Most Amusing Animal Ever! - AmO Images: Capturing the Beauty of Life - AmO Images: Capturing the Beauty of Life. Pandas are very amusing, aren't they?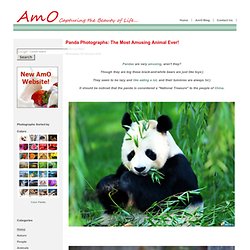 Though they are big these black-and-white bears are just like toys:) They seem to be lazy and like eating a lot, and their tummies are always fat:) It should be noticed that the panda is considered a "National Treasure" to the people of China. 656l-ours-polaire-ursus-maritimus.jpg (762×600) Giant Panda. ANP-13966322.jpg (1800×1279) Wijzigingen in de Telecommunicatiewet maken dat iedere website de verplichting heeft te informeren over het gebruik van cookies.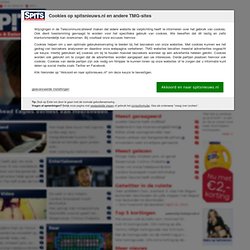 Ook dient toestemming gevraagd te worden voor het specifieke gebruik van cookies. We beseffen dat dit lastig en zelfs klantonvriendelijk kan overkomen. Bij voorbaat onze excuses hiervoor. Cookies helpen om u een optimale gebruikerservaring te bieden bij het bezoeken van onze websites. Work.37275.11.flat,550x550,075,f.baby-panda.jpg (550×413) Pole to pole: Daniel J Cox photographs Arctic polar bears and penguins in Antarctica. Daniel J Cox, who is heavily involved in the conservation of polar bears with the renowned group Polar Bears International has spent the last 25 years travelling from pole to pole documenting the extraordinary wildlife and scenery.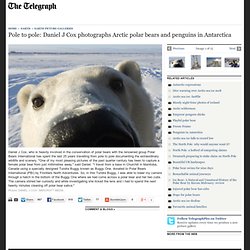 "One of my most pleasing pictures of the past quarter century has been to capture a female polar bear from just millimetres away," said Daniel. "I travel from a base in Churchill in Manitoba, Canada using a specially designed Tundra Buggy known as Buggy One, donated to Polar Bears International (PBI) by Frontiers North Adventures. So, in this Tundra Buggy, I was able to lower my camera through a hatch in the bottom of the Buggy One where we had come across a polar bear and her two cubs.
The camera stirred her curiosity and while investigating she licked the lens and I had to spend the next twenty minutes cleaning off polar bear saliva. " Picture: DANIEL J COX / BARCROFT MEDIA. Adorable Polar Bear Cub [cute funny picture. Ninja Bear. Polar bears smash the spy cams - Polar Bear: Spy On The Ice, BBC One | Frequency. All sizes | Bear freinds. Top 10 Wired Arctic Photos, Decided by You | Raw File. Photos : Wildlife Photography of the Year (Winners) : Runner-up - Mammals / Finaliste - Mammifères. Image.gif (498×334)
Bear Welcomes Tourists With A Nice Hello. Whatcha Thinkin About? | Seriously Cute. Polar Bear Attack, Victim survives ~ InsaneTwist.com - Best of Web - Funny stuff. We made this!
---