Awwww cute kids
kazooisms
Baby Tries to Drink from Hose - CollegeHumor video
Amazing Six-Year-Old Singer - Video
3F7gN4uIxqshlc247Grl8j4ho1_500.jpg (465×700)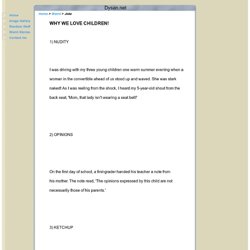 WHY WE LOVE CHILDREN!
I was driving with my three young children one warm summer evening when a woman in the convertible ahead of us stood up and waved. She was stark
What Love means, 1stholistic.com, Holistic Living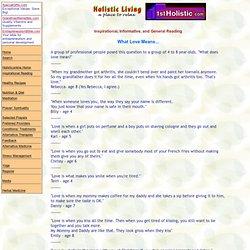 A group of professional people posed this question to a group of 4 to 8 year-olds, "What does love mean?" _____
Mila's Daydreams
Baby gives the evil look - Don't mess with this little squirt - on BoreMe
36826_a61ecad0_XL.jpg (634×527)
Infant Swimming Resource: Splash Video Part 5
Watch a Tiny Kid Jam to Florence and the Machine
Funny Baby Video: Travelin' Tot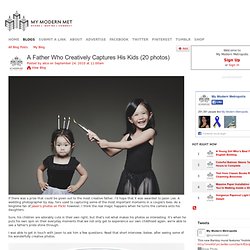 If there was a prize that could be given out to the most creative father, I'd hope that it was awarded to Jason Lee. A wedding photographer by day, he's used to capturing some of the most important moments in a couple's lives.
Dance Moves That Rock! from That Happened!
Baby Laughs at Spoon
A You're Adorable Lyrics
cute baby
Hearing impaired baby's reaction to cochlear implant being activated
Cry baby
YouTube's Craziest Baby Preachers: Viral Video Film School
Laughing Baby
Sleepy Baby Aaron
By Daily Mail Reporter UPDATED: 09:11 GMT, 8 December 2010
YouTube Natalie time-lapse: Father takes daily pictures of daughter to age 10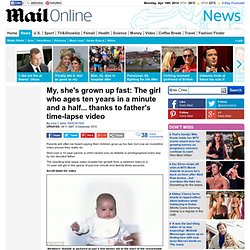 Share: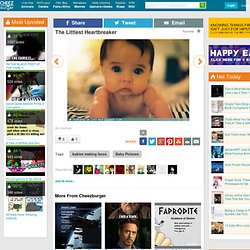 The Littlest Heartbreaker - Baby Pictures and Baby Products for Moms and Kids - Tots and Giggles
punk-kids01.jpg (700×491)
Future Genius - Baby Devises Ingenius Plan to Climb Over Baby Gate [Animated GIF]
Dear Abbey
Our 14 year old dog, Abbey, died last month. The day after she died, my 4 year old daughter Meredith was crying and talking about how much she missed Abbey. She asked if we could write a letter to God so that when Abbey got to heaven, God would recognize her. I told her that I thought we could, so she dictated these words: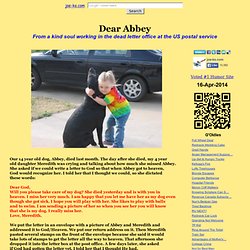 X3pfF.jpg (418×415)
Adorable French Girl Breathlessly Recounts Winnie The Pooh Plot (VIDEO)
I am a somebody
Theo laughing at the Wii
Oh, The Temptation on Vimeo
Take it or Leave it
Merchantprince » Little Irish Girl Prank Calls
Toddler Leads the Celebration
Baby weight lifter
Baby is a secret robot