The Garden
Alys Fowler: Green garlic | Life and style
We are fast moving into the wet or green garlic season. This is fresh garlic harvested young and eaten whole. It has only a hint of cloves separating inside the bulb. Those hard paper skins that wrap each clove are soft and tender, and thus you can eat everything. I love wet garlic so much that I over-plant every autumn so I can have plenty.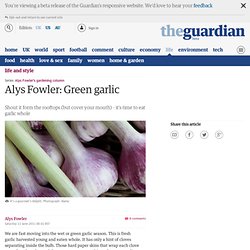 All About Green Garlic and Garlic Scapes - Spring Green Garlic and Garlic Scapes
Green garlic and garlic scapes add delicate garlicky flavor to spring and early summer dishes.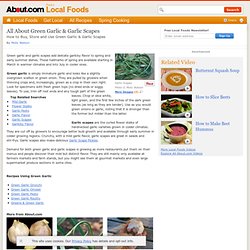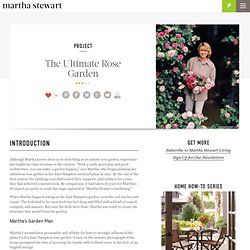 When Martha began working on the East Hampton garden, even the soil was beyond repair. The beds had to be excavated two feet deep and filled with a blend of topsoil, compost, and manure.
The Ultimate Rose Garden -- Martha Stewart Home & Garden
What makes a good companion for roses?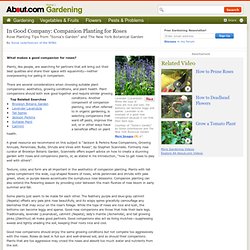 Growing Roses - Good Companion Plants for Roses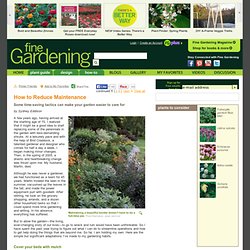 How to Reduce Maintenance
Cover your beds with mulch Mulch makes sense. Three inches of hoarded, year-old leaves deter weed growth, conserve moisture, and provide food for plants as they break down.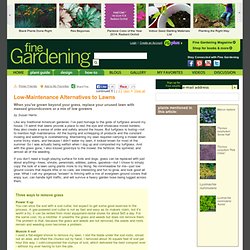 Mix these low growers for a creative alternative to turf
Low-Maintenance Alternatives to Lawns
Garden Tool Container - Vegetable Garden Good Things - Vegetable Garden Guide - MarthaStewart.com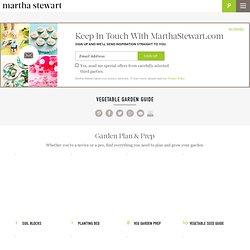 Instead of bringing garden vegetables indoors to clean, rinse them outdoors as soon as you pick them -- and give the remaining crop an extra drink, too.
Soaker Hose - How to Make a Soaker Hose
Need a soaker hose for your garden?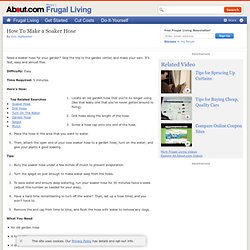 Foldaway Trellis - Martha Stewart Home and Garden
Twine-Star Supports - Martha Stewart Home and Garden
How To Keep a Vegetable Garden Journal | Veggie Gardener
Garden Journal 2001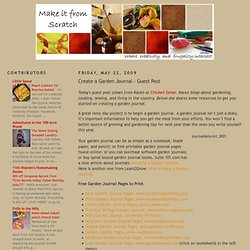 Today's guest post comes from Karen at Chicken Sense. Karen blogs about gardening, cooking, sewing, and living in the country. Below she shares some resources to get you started on creating a garden journal.
Create a Garden Journal - Guest Post
free-garden-journal.pdf (application/pdf Object)
A garden journal can add to your gardening success and enhance your enjoyment of your gardening activities.
Keeping a Garden Journal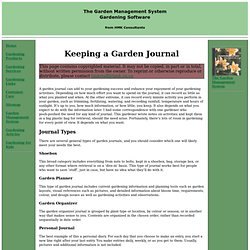 Growing File - Vegetable Garden Good Things - Vegetable Garden Guide - MarthaStewart.com
Register
South America Hardiness Zone Map
Natural Plant Markers - Martha Stewart Home and Garden
How To Grow Sweet Potato Vines At Home
How To Grow Sweet Potatoes? Growing Sweet Potatoes The Easy Way
Companion Planting - Secrets of Organic Gardening
Ommas Aarden Heirloom Seed companion planting