BLOGS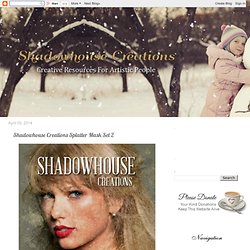 Shadowhouse Splatter Mask Set 2 contains: Actually this set should be set 3, my bad! 4 PNG Masks4 PSD masksALL 4 MASKS MADE INTO A ABR. BRUSH SET
Blogger: Connexion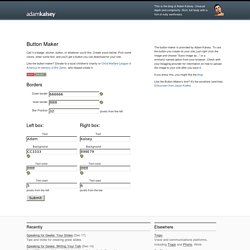 The button maker is provided by Adam Kalsey. To use the button you create on your site, just right click the image and choose "Save image as..." or a similarly-named option from your browser. Check with your blogging provider for information on how to upload the image to your site after you save it. If you enjoy this, you might like the blog.
Button Maker :: Adam Kalsey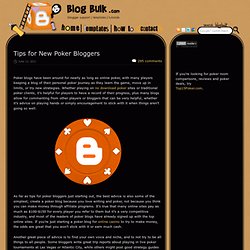 Blog Bulk - Blogger templates and Blog help
June 13, 2011 Poker blogs have been around for nearly as long as online poker, with many players keeping a blog of their personal poker journey as they learn the game, move up in limits, or try new strategies. Whether playing on no download poker sites or traditional poker clients, it's helpful for players to have a record of their progress, plus many blogs allow for commenting from other players or bloggers that can be very helpful, whether it's advice on playing hands or simply encouragement to stick with it when things aren't going so well. As far as tips for poker bloggers just starting out, the best advice is also some of the simplest; create a poker blog because you love writing and poker, not because you think you can make money through affiliate programs.