Emu
MAME Roms - 0-9
MAMEXT 64bit - Portable Multiple Arcade Machine Emulator.
MameXT - Mame eXTended
IV/Play (pronounced 'Four Play') is a desktop oriented GUI front-end for MAME™. It was designed and commissioned by John IV as a familiar feeling alternative to MAMEUI. It has a narrow and particular feature-set, is keyboard driven, and utilises many of the navigation short cuts of MAMEUI. It is available as a combo x64/x86 app and can run on XP and Vista; though it is designed for Windows 7/8 with leveraged features like Jump List support.
MameUI: The GUI Version of the M.ultiple A.rcade M.achine E.mulator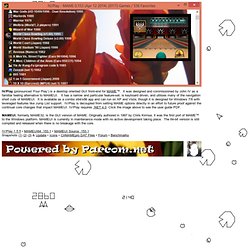 MAME | Multiple Arcade Machine Emulator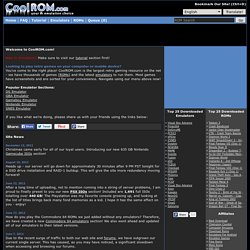 CoolROM.com - ROMs and Emulators - SNES ROMs NES ROMs N64 ROMs MAME ROMs GBA ROMs NDS ROMs
New to Emulation? Make sure to visit our tutorial section first! Looking to play classic games on your PC, Mac or mobile device? You've come to the right place!