World Photos
The 45 Most Powerful Images Of 2011
The High Line NYC | Rabbit38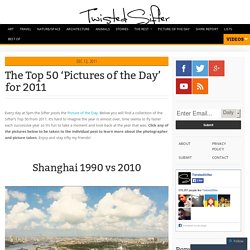 Every day at 5pm the Sifter posts the Picture of the Day. Below you will find a collection of the Sifter's Top 50 from 2011. It's hard to imagine the year is almost over, time seems to fly faster each successive year so it's fun to take a moment and look back at the year that was. Click any of the pictures below to be taken to the individual post to learn more about the photographer and picture taken. Enjoy and stay sifty my friends!
wait-for-it-long-road-goat-sheep-ewe-jumping-at-bottom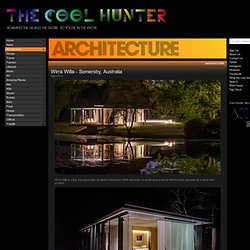 We love order and minimalism in buildings. New, freshly planned, pristine and perfect are great attributes for new structures, yet we also find ourselves drawn to things that aren't so flawless. Recycled, repurposed, previously loved, salvaged. Buildings that have a previous life carry a character that brand-new ones just cannot master. When old structures are preserved and lovingly restored, we gain in so many ways. Not only do we preserve materials that would otherwise end up in the waste stream, we also respect the heritage of each building, and add to the character of the surrounding area.