World Photos
The 45 Most Powerful Images Of 2011. The High Line NYC. The Top 50 Pictures of the Day for 2011. Every day at 5pm the Sifter posts the Picture of the Day.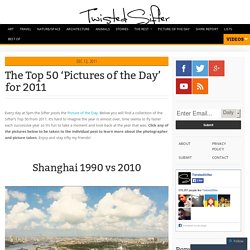 Below you will find a collection of the Sifter's Top 50 from 2011. It's hard to imagine the year is almost over, time seems to fly faster each successive year so it's fun to take a moment and look back at the year that was. Click any of the pictures below to be taken to the individual post to learn more about the photographer and picture taken. Enjoy and stay sifty my friends! Wait-for-it-long-road-goat-sheep-ewe-jumping-at-bottom. Architecture - StumbleUpon. Imagine the renovation dilemmas.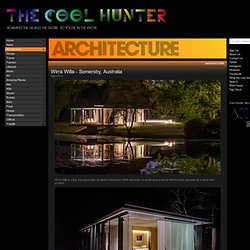 A huge penthouse of a converted 1930s office building in TriBeCa, New York, is to be turned into a functioning home for a family with three teenagers. In fact, we can not quite imagine the issues that faced Steven Harris Architects when the family showed up, literally, at the doorstep of the celebrated architect and asked if he'd like to work on their home. Harris said yes and proceeded to make his magic. The scale of the apartment is huge and the freedom from budget constraints allowed for some spectacular solutions. Harris's work is often distinguished by clarity and light, by the use of glass, by the maximization of views and, above all, bold solutions.
---