Psychology
Articoli di Alice Miller | Non Togliermi Il Sorriso
L'esperienza liberatoria della dolorosa verità Il bambino maltrattato e trascurato è completamente solo nelle tenebre del suo smarrimento e della sua angoscia. Circondato di arroganza e odio, spogliato dei suoi diritti e della parola, vittima nel suo amore e nella sua fiducia, schernito nel suo dolore, disprezzato, umiliato, senza guida, senza alcun sostegno, cieco, senza difesa, e completamente lasciato alla mercè dell'adulto ignorante.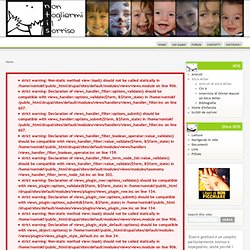 When I was born, there was a celebration of pink. My family was elated for their perfect princess baby girl.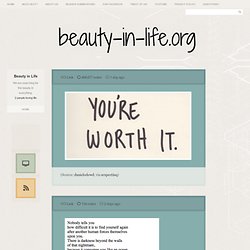 beauty in life
The end of 2010 fast approaches, and I'm thrilled to have been asked by the editors of Psychology Today to write about the Top 10 psychology studies of the year.