Reading
KCKRS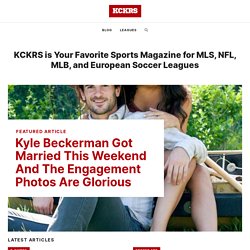 NBA's Nets and Hawks Go To London, Do The Soccer Thing The Brooklyn Nets and Atlanta Hawks are in London to play a game because hooray American cultural exportation (it is our greatest natural resource, after all), and this means photos of really tall NBA types with much smaller football types. In some cases, it's not the awkward situation you might assume–some of the NBAers really do love them some footy. In other cases, it's exactly as awkward as you imagine and we should all feel bad for everyone involved. TO THE VISUAL EVIDENCE! More »
World Soccer Blog: Dirty Tackle - Yahoo! Sports Blog
World Cup volunteers model their gear at fashion show in Brazil Brooks Peck at Dirty Tackle18 hrs ago The kits that will be worn by players at the 2014 World Cup have been trickling out for months now, so it's only fair that the tournament's volunteers get their turn to show off their new threads. A special Fashion Rio runway show was held, using 2002 World Cup winners Cafu and Juliano Belletti, Victoria's Secret model Lais Ribeiro, World Cup draw presenter Fernanda Lima and several actual volunteers as models. From 150,000 applicants, organizers selected 14,000 volunteers who will be spread out across the 12 hosts cities during the tournament. And since the climates of these cities can be very different, the clothing and supplies provided to the volunteers varies depending on where they will be working.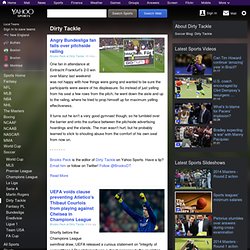 Cool Websites, Software and Internet Tips
Zonal Marking | Football tactics, formations, diagrams, chalkboards and graphs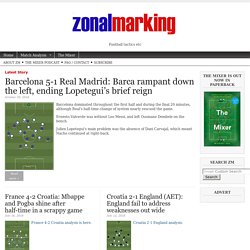 Bayern started as overwhelming favourites and dominated for the majority of the game, but Manchester United caused problems and weren't flattered by a draw. David Moyes had both first-choice full-backs out, so Phil Jones and Alexander Buttner played in those positions. Further forward, Moyes picked Ryan Giggs after his excellent game against Olympiakos in the previous round.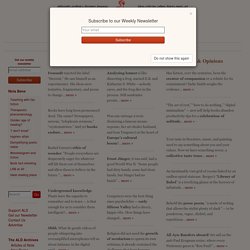 Arts & Letters Daily - ideas, criticism, debate
New material is added to Arts & Letters Daily six days a week. We continually test links for reliability. Despite our best efforts, links may fail (often only temporarily) without warning.
Slate Magazine - Politics, Business, Technology, and the Arts