HISTORY
Voices of History - Old Time Radio Shows - OTR. Digital History. Earth-history Main Index. Maps. Home page Down to: 6th to 15th Centuries | 16th and 19th Centuries | 1901 to World War Two | 1946 to 21st Century The Ancient World ... index of places Aegean Region, to 300 BCE Aegean Region, 185 BCE.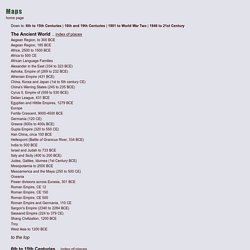 Seven Wonders of The Ancient World. 100 Awesome Blogs for History Junkies | Best Colleges Online. Posted on Wednesday September 10, 2008 by Staff Writers By Britney Wilkins If you're a history junkie, you surely know by now that the Internet is a great tool for finding information.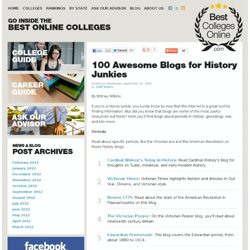 But did you know that blogs are some of the most useful resources out there? Here you'll find blogs about periods in history, genealogy, war, and lots more. מבזקון - פורטל המבזקים והקישורים הגדול במדינה | האימפריות ששלטו מלפני 3000 שנה. Holocaust Timeline. Holocaust Resources for Teachers. Ancient Egypt - Menu page.
---