CHILDREN
Wondering what your kid's behavior is all about? No need to call for help, Nickelodeon's ParentsConnect dialed 911 for you! Nanny Deb and Nanny Stella were here to offer up their secret tools of the trade.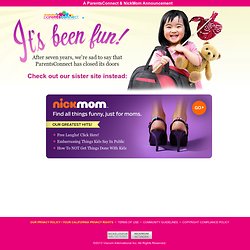 Child Behavior Boot Camp With Nanny 911's Nanny Deb & Nanny Stella | ParentsConnect.com - Parenting Advice, Parent Stories, and More!
Editor's note : This is a guest post from Sean Platt of the Writer Dad blog . Nature and nurture are in a never ending battle to claim the disposition of our children.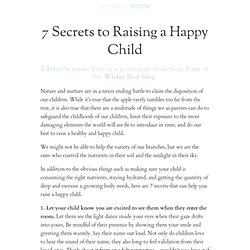 7 Secrets to Raising a Happy Child | zen habits
Bright Child/Gifted Learner