Hoarfrost and Cherry Blossoms
Zanzibar - Sharing Possibilities Between Cultures | The Possibility Place | Susan Bainbridge - ePortfolio
This Week in The Possibility Place | The Possibility Place | Susan Bainbridge - ePortfolio
Today is #WriterWednesday and also the second anniversary of #amwriting – which has got me thinking about hashtags. There are now many Twitter hashtags out there that are useful to help writers promote their work, connect with other writers, and – well – write. How do you use them, and which should you use? If you're not yet familiar with hashtags, they are simply words or phrases used in tweets with the # symbol in front of them.
10 Twitter Hashtags for Writers | Publishing Talk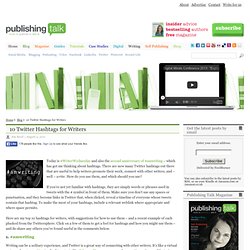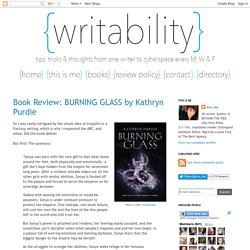 So this is something I've really had to think about lately, while revising one of my WIPs and preparing to revise another WIP, which is also in need of major world-building. Once you've established your world-building elements, whether it's technology, magic, setting, culture, etc., step two is to isolate each of those major elements and think about how it affects your protag's world. For example, if you're incorporating some form of magic into your world, you need to think about the implications. Does everyone use magic?
Writability
hoarfrost and cherry blossoms novel Susan Bainbridge novelist Home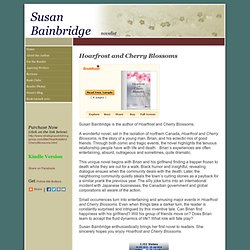 Susan Bainbridge is the author of Hoarfrost and Cherry Blossoms. A wonderful novel, set in the isolation of northern Canada, Hoarfrost and Cherry Blossoms, is the story of a young man, Brian, and his eclectic mix of good friends. Through both comic and tragic events, the novel highlights the tenuous relationship people have with life and death. Brian's experiences are often entertaining, absurd, outrageous and sometimes, quite dramatic. This unique novel begins with Brian and his girlfriend finding a trapper frozen to death while they are out for a walk. Black humor and insightful, revealing dialogue ensues when the community deals with the death.