Hoarfrost and Cherry Blossoms
Zanzibar - Sharing Possibilities Between Cultures | The Possibility Place | Susan Bainbridge - ePortfolio
This Week in The Possibility Place | The Possibility Place | Susan Bainbridge - ePortfolio
Today is #WriterWednesday and also the second anniversary of #amwriting – which has got me thinking about hashtags. There are now many Twitter hashtags out there that are useful to help writers promote their work, connect with other writers, and – well – write. How do you use them, and which should you use? If you're not yet familiar with hashtags, they are simply words or phrases used in tweets with the # symbol in front of them.
10 Twitter Hashtags for Writers | Publishing Talk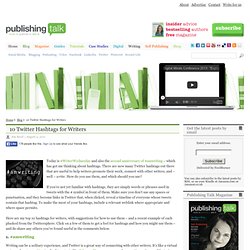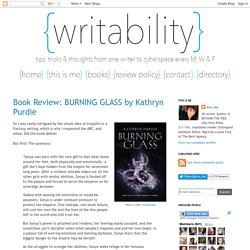 So the end of the year is nigh, which means it's time for the 2013 countdowns to begin. I had the pleasure of reading so many good books this year, and of the ones published this year, these were (in no particular order) my favorite five: I posted a review here for the second book of the Shatter Me trilogy, but to take a quote from that review, "Unravel Me will take your emotions, rip them up, stomp on them, set them on fire, then hand them back to you with a wink and a smile." Yeah. That basically sums it up.
Writability
hoarfrost and cherry blossoms novel Susan Bainbridge novelist Home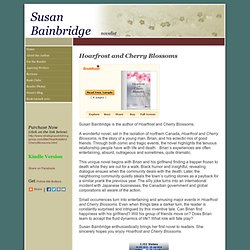 Susan Bainbridge is the author of Hoarfrost and Cherry Blossoms. A wonderful novel, set in the isolation of northern Canada, Hoarfrost and Cherry Blossoms, is the story of a young man, Brian, and his eclectic mix of good friends. Through both comic and tragic events, the novel highlights the tenuous relationship people have with life and death. Brian's experiences are often entertaining, absurd, outrageous and sometimes, quite dramatic. This unique novel begins with Brian and his girlfriend finding a trapper frozen to death while they are out for a walk. Black humor and insightful, revealing dialogue ensues when the community deals with the death.