Military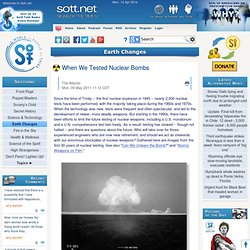 When We Tested Nuclear Bombs -- Earth Changes -- Sott.net
Since the time of Trinity -- the first nuclear explosion in 1945 -- nearly 2,000 nuclear tests have been performed, with the majority taking place during the 1960s and 1970s. When the technology was new, tests were frequent and often spectacular, and led to the development of newer, more deadly weapons.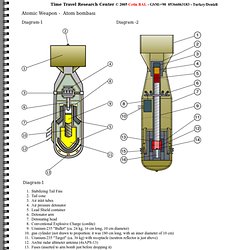 Time Travel Research Center © 2005 Cetin BAL - GSM:+90 05366063183 - Turkey/Denizli
Captured: Seven Years in Afghanistan | Plog — World, National Photos, P...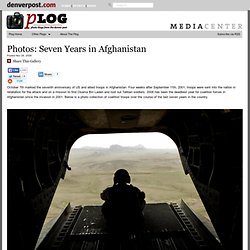 Posted Nov 26, 2008 October 7th marked the seventh anniversary of US and allied troops in Afghanistan. Four weeks after September 11th, 2001, troops were sent into the nation in retaliation for the attack and on a mission to find Osama Bin Laden and root out Taliban soldiers. 2008 has been the deadliest year for coalition forces in Afghanistan since the invasion in 2001.
080229-N-8053S-036.jpg from navy.mil
Military Info | Military Weapons | Military Operations | Military Information | Military Guide
Dipprasad Pun
Dipprasad Pun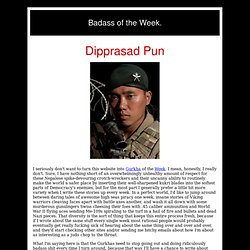 african-americans-wwii-021.jpg (JPEG Image, 1368x1121 pixels) - Scaled (57%)
war-casualties-graphic-Full.jpg (JPEG Image, 2000x1333 pixels) - Scaled (48
10 Astounding Actions Earning A Medal of Honor
The Medal of Honor is the highest military decoration awarded by the United States government. It is bestowed on a member of the United States armed forces who distinguishes himself "conspicuously by gallantry and intrepidity at the risk of his life above and beyond the call of duty while engaged in an action against an enemy of the United States."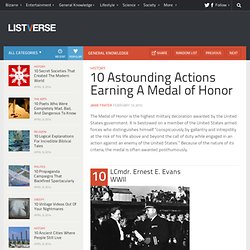 Item # MBS-410-MY, 75W Xenon Handheld/Wired Remote Searchlight with Metal Connectors and Spyder Front Lens on Peak Beam Systems, Inc