How to Shoot
Learn Photography Concepts. Learn the key concepts and terminology of digital photography.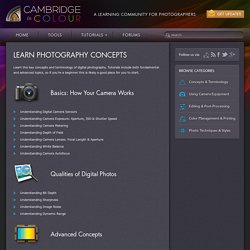 Tutorials include both fundamental and advanced topics, so if you're a beginner this is likely a good place for you to start. Basics: How Your Camera Works Qualities of Digital Photos Advanced Concepts. Expert Photography | Photography Tips. Interviews vidéos exclusives – Curt Morgan (Brain Farm) 简易相机稳定器. Introduction - Cleaning Digital Cameras - D-SLR Sensor Cleaning. The Ultimate Beginner's Introduction to Exposure. Today we'll be walking through the concept of exposure, right from the beginning.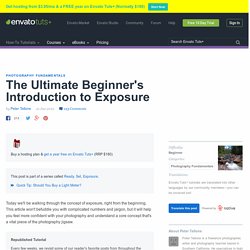 This article won't befuddle you with complicated numbers and jargon, but it will help you feel more confident with your photography and understand a core concept that's a vital piece of the photography jigsaw. Republished Tutorial Every few weeks, we revisit some of our reader's favorite posts from throughout the history of the site. Expert Photography | Photography Tips.
---