How to Shoot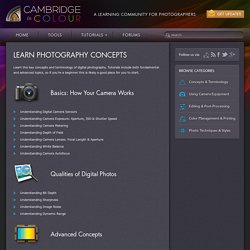 Learn the key concepts and terminology of digital photography. Tutorials include both fundamental and advanced topics, so if you're a beginner this is likely a good place for you to start. Basics: How Your Camera Works Qualities of Digital Photos Advanced Concepts
Black Friday Deals for Photographers - Read This First! I've got some killer deals lined up for you this weekend, with some of my favourite photography websites putting their products on sale. I hope you're all having an amazing Thanksgiving, and although I'm not American, I can tell you now that I'm thankful for the 20,000 fans I've just reached... How I Took That Photo: Balcombe Viaduct (Ep 1) In my new video series 'How I Took That Photo', we look at a different photo in each video, and how it was taken. We cover the thought process, location scouting, image progression, composition, and post-processing. This is the photo we're going to be looking at in today's episode.
Curt Morgan's Brain Farm are experts in capturing slow-mo aerial shots of cityscapes, remote snow-capped mountains, African plains and some of the world's best snowboarders and surfers pulling tricks that have never been caught on tape before. Words like "amazing" "glorious" and "epic" cease to have meaning in the wake of footage like theirs. You can tell it was made by a bunch of adrenaline junkies because just watching it gets your blood pumping and your heart beating just a little bit faster. Morgan used to be a snowboarder but turned to filmmaking after repeated back injuries forced him to retire—permanently.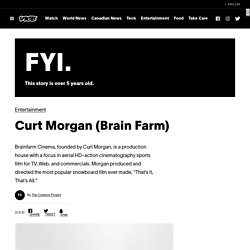 Interviews vidéos exclusives – Curt Morgan (Brain Farm)
简易相机稳定器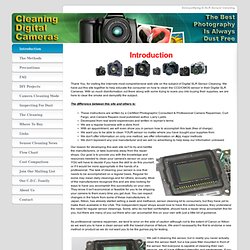 Thank You, for visiting the internets most comprehensive web site on the subject of Digital SLR Sensor Cleaning. We have put this site together to help educate the consumer on how to clean the CCD/CMOS sensor in their Digital SLR Cameras. With so much disinformation out there along with some trying to scare you into buying their supplies, we are here to clear the smoke and demystify the subject. The difference between this site and others is: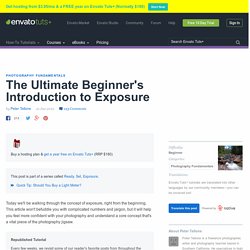 Today we'll be walking through the concept of exposure, right from the beginning. This article won't befuddle you with complicated numbers and jargon, but it will help you feel more confident with your photography and understand a core concept that's a vital piece of the photography jigsaw. Republished Tutorial Every few weeks, we revisit some of our reader's favorite posts from throughout the history of the site.
The Ultimate Beginner's Introduction to Exposure