Zplanet
Gabby Giffords and Mark Kelly Be passionate. Be courageous.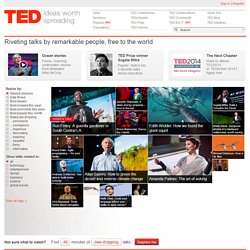 Tools for action
In a world that seems ever more cynical and full of bad news, Optimist World chooses to counteract this by bringing you inspirational stories and positive news from around the globe to show that humankind can be good news too. Have you ever woken up in a good mood, seen the sun shining outside and felt good, only to switch on the news or see a paper and suddenly the joy seems to have disappeared? Optimist world is here to be an antidote to the pessimism that surrounds us in daily life by showing the very best of what people can do when they care. Every day we bring you new stories of inspiration and positivity.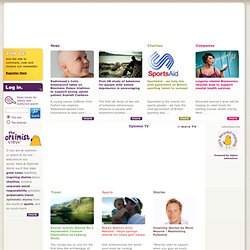 Inspirational Stories. Bringing positive & good news. The Optimi
Fred Wesley - Funk Lesson (Give Me Some More) - un
PLANETE UNION - Unité
Religions et Convictions | réalisé par des experts avec 600 vidé
Stephen Gary "Steve" Wozniak[1]:18 (born August 11, 1950),[3] known as "Woz", is an American inventor, electronics engineer, and computer programmer who co-founded Apple Computer (now Apple Inc.) with Steve Jobs and Ronald Wayne. Wozniak single-handedly designed both the Apple I and Apple II computers in the late 1970s. These computers contributed significantly to the microcomputer revolution.[4]
Steve Wozniak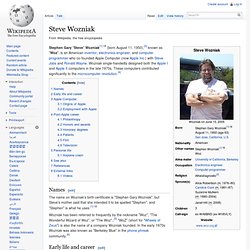 allianceforanewhumanity.org
Empreintes sonores - ARTE+7