SOAP, BATH AND BODY, CANDLES
Soap and Lotion Making Products from Saffire Blue
Our current order processing time is 5 business days.Warehouse pickup will resume on January 6th.Please click here for our Holiday business hours. Saffire Blue offers an extensive selection of high quality soap making and cosmetic formulation supplies. Saffire Blue is your source for quality shea butter, mango butter and other exotic butters, as well as carrier oils, fragrance oils, cosmetic bases, cosmetic packaging, salts, clays and so much more.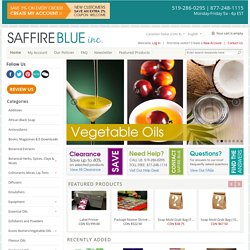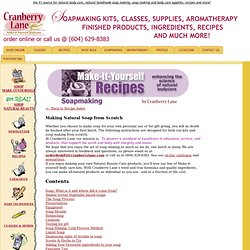 <-- Back to Recipe Index
Natural soap making, Soap formula, Soap making Supplies, Natural Soap bars, Soap Molds, Lye Calculator, and Soapmaking Kits.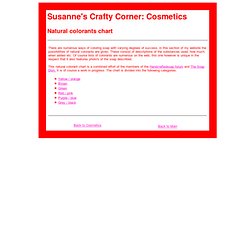 Natural coloring for soap
There are numerous ways of coloring soap with varying degrees of success, in this section of my website the possibilities of natural colorants are given. These consist of descriptions of the substances used, how much, when added etc. Of course lists of colorants are numerous on the web, this one however is unique in the respect that it also features photo's of the soap described.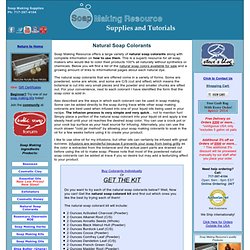 Soap Making Resource offers a large variety of natural soap colorants along with complete information on how to use them. This is a superb resource for all soap makers who would like to color their products 100% all naturally without synthetics or chemicals.
Natural Soap Colorants
Recipe compliments of Kitchen, Crafts, & More. Ingredients: 2 C sugar 1/4 C lemon juice 1/4 C water 2 tbsp vegetable glycerine waxing cloth strips (buy at the drugstore) OR use strips of linen cut to the size of these strips wooden popsicle sticks (to stir the wax and to apply) Instructions: Combine all ingredients in a saucepan. Stir frequently while heating to 250 degrees F or softball stage. Pour into jars and cover with lids.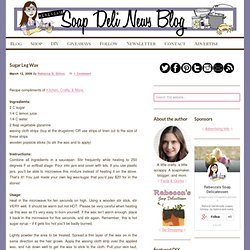 Sugar Leg Wax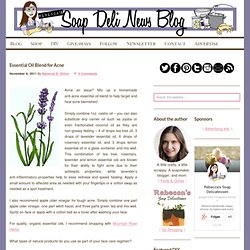 Acne an issue? Mix up a homemade anti-acne essential oil blend to help target and heal acne blemishes! Simply combine 1oz. castor oil – you can also substitute any carrier oil such as jojoba or even fractionated coconut oil as they are non-greasy feeling – 4 of drops tea tree oil, 3 drops of lavender essential oil, 6 drops of rosemary essential oil, and 3 drops lemon essential oil in a glass container and mix well. This combination of tea tree, rosemary, lavender and lemon essential oils are known for their ability to fight acne due to their antiseptic properties, while lavender's anti-inflammatory properties help to ease redness and speed healing. Apply a small amount to affected area as needed with your fingertips or a cotton swap as needed as a spot treatment.
Essential Oil Blend for Acne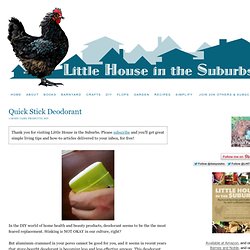 Thank you for visiting Little House in the Suburbs. Please subscribe and you'll get great simple living tips and how-to articles delivered to your inbox, for free! In the DIY world of home health and beauty products, deodorant seems to be the the most feared replacement.
Point of Interest!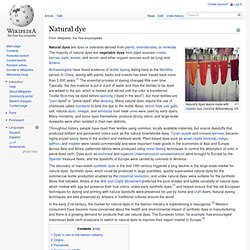 Naturally dyed skeins made with madder root, Colonial Williamsburg, VA
Natural dye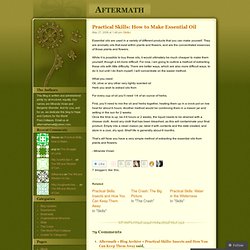 May 27, 2006 at 1:48 pm (Skills) Essential oils are used in a variety of different products that you can make yourself. They are aromatic oils that exist within plants and flowers, and are the concentrated essences of those plants and flowers.
Practical Skills: How to Make Essential Oil « Aftermath