SOAP, BATH AND BODY, CANDLES
Soap and Lotion Making Products from Saffire Blue
Saffire Blue is still the same company you know and love, but with a brand new look! Our new warehouse is located at 1444 Bell Mill Road, Tillsonburg, Ontario N4G 4G9. Please note our new location when placing an order for warehouse pickup.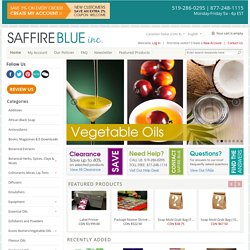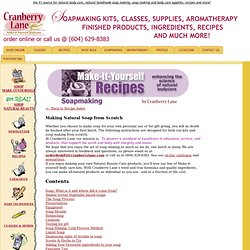 <-- Back to Recipe Index
Natural soap making, Soap formula, Soap making Supplies, Natural Soap bars, Soap Molds, Lye Calculator, and Soapmaking Kits.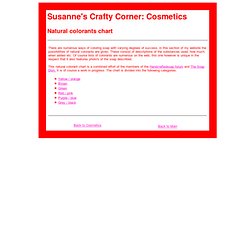 Natural coloring for soap
There are numerous ways of coloring soap with varying degrees of success, in this section of my website the possibilities of natural colorants are given. These consist of descriptions of the substances used, how much, when added etc. Of course lists of colorants are numerous on the web, this one however is unique in the respect that it also features photo's of the soap described.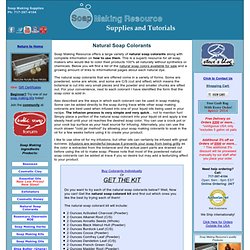 Soap Making Resource offers a large variety of natural soap colorants along with complete information on how to use them . This is a superb resource for all soap makers who would like to color their products 100% all naturally without synthetics or chemicals.
Natural Soap Colorants
Posted by Rebecca D. Dillon | | Recipe compliments of Kitchen, Crafts, & More.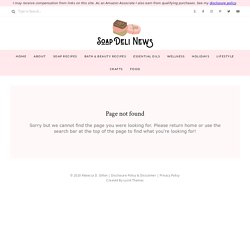 Sugar Leg Wax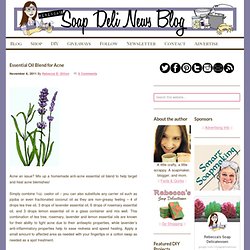 Posted by Rebecca D. Dillon | | Acne an issue?
Essential Oil Blend for Acne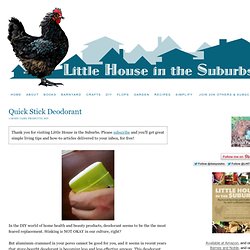 Thank you for visiting Little House in the Suburbs. Please subscribe and you'll get great simple living tips and how-to articles delivered to your inbox, for free! In the DIY world of home health and beauty products, deodorant seems to be the the most feared replacement.
Point of Interest!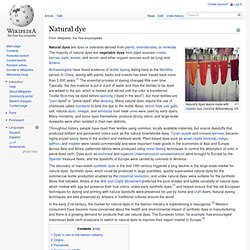 Naturally dyed skeins made with madder root, Colonial Williamsburg, VA
Natural dye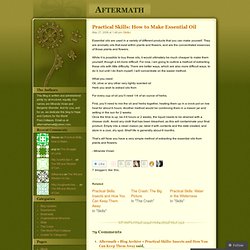 May 27, 2006 at 1:48 pm ( Skills ) Essential oils are used in a variety of different products that you can make yourself. They are aromatic oils that exist within plants and flowers, and are the concentrated essences of those plants and flowers.
Practical Skills: How to Make Essential Oil « Aftermath