MEAT DISHES
I know lots of people are gearing up for the Super Bowl this weekend. Good times, yummy snacks, and funny commercials. If you're looking for another recipe to throw amongst your spread, look no further... this Stromboli is guaranteed to please a crowd! When I saw a guest post at Liv Life for Football Party Stromboli, I knew I had to make it for Matt.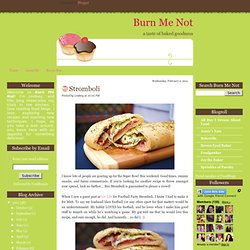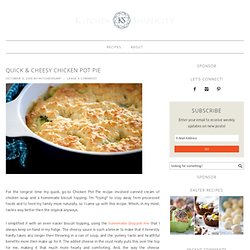 For the longest time my quick, go-to Chicken Pot Pie recipe involved canned cream of chicken soup and a homemade biscuit topping. I'm *trying* to stay away from processed foods and to feed my family more naturally, so I came up with this recipe. Which, in my mind, tastes way better then the original anyways. I simplified it with an even easier biscuit topping, using the homemade bisquick mix that I always keep on hand in my fridge. The cheesy sauce is such a breeze to make that it honestly hardly takes any longer then throwing in a can of soup, and the yummy taste and healthful benefits more then make up for it. The added cheese in the crust really puts this over the top for me, making it that much more hearty and comforting.
Quick & Cheesy Chicken Pot Pie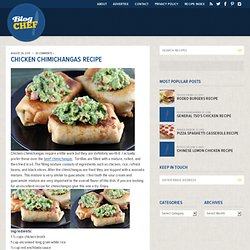 Chicken chimichangas require a little work but they are definitely worth it. I actually prefer these over the beef chimichangas. Tortillas are filled with a mixture, rolled, and then fried in oil. The filling mixture consists of ingredients such as chicken, rice, refried beans, and black olives. After the chimichangas are fried they are topped with a avocado mixture. This mixture is very similar to guacamole.
Chicken Chimichangas Recipe
Honey Garlic Balsamic Chicken
Skinny Chicken Enchiladas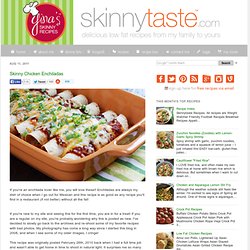 If you're an enchilada lover like me, you will love these!! Enchiladas are always my dish of choice when I go out for Mexican and this recipe is as good as any recipe you'll find in a restaurant (if not better) without all the fat! If you're new to my site and seeing this for the first time, you are in for a treat!
Spanish Chicken with Chorizo and Potatoes
We've managed to both forget our fifth anniversary last Friday. I don't know if it's due to my working like mad before having to catch a delayed flight back from Shanghai late in the evening while Vijay was too comfortable with me leaving him a free man for almost two weeks. The nearly forsaken milestone was only remembered when Vijay examined the leather strap of his watch, then sparking up a recap of our various gifts to each other past birthdays, Christmases and yes, the day we got together. Putting aside our ailing memories - mine is not a surprise, Vijay forgot the exact date and had to check his diaries - we seized the day and celebrated with an all-American dinner, ending up with the love of my life asking if I could make him bacon topped cheesy fries and Buffalo wings with blue cheese dressing next.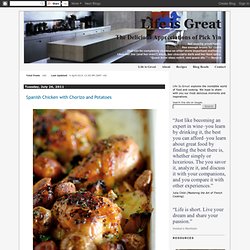 taco chicken bowls $10.66 recipe / $1.33 serving
Maybe I shouldn't admit this, but I love hot dogs. I mean, I really love hot dogs. I think that's probably because of oven hot dogs.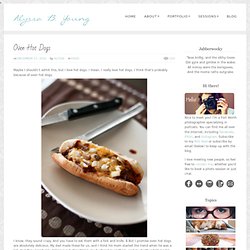 Oven Hot Dogs « In the Wabe
Grilled Bruschetta Chicken