Suresh941
suresh babu
Founder, CEO - Web Marketing Academy providing training one on one training in Digital Marketing, SEO, PPC, Google Analytics in Bangalore, India
5 Essential Qualities of Irresistible Product Descriptions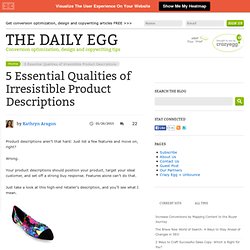 Product descriptions aren't that hard: Just list a few features and move on, right? Wrong.
avinash customer buying cycle content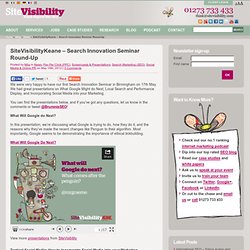 SiteVisibilityKeane – Search Innovation Seminar Round-Up - SiteVisibility | SiteVisibility
We were very happy to have our first Search Innovation Seminar in Birmingham on 17th May.
Marketing Blue Print for Start ups
Register - Wirenode
Infographic: Goldilocks SEO, Getting Search Engine Optimization "Just Right"
Single page websites are quite popular right now; I see more and more each week on sites like The Latest and Product Hunt.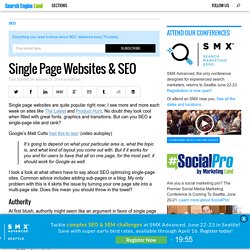 Single Page Websites & SEO
Single Page Websites & SEO
B2B Webinars: How HubSpot drew 25,000 sign-ups, almost 10,000 attendees, and more than 3,500 new leads
Marketing Whitepapers & eBooks
How many ebooks does your marketing team have in its content arsenal?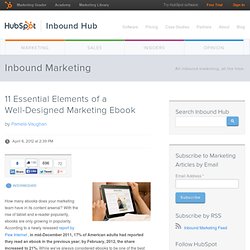 11 Essential Elements of a Well-Designed Marketing Ebook
FREE Facebook Timeline Cover Image Adobe Photoshop Template
PR examples, stunts and campaigns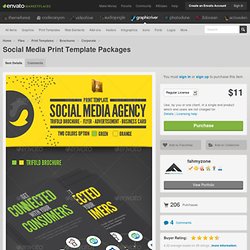 A contemporary Print template package. Very useful for social media print campaign. File Features: - Adobe illustrator CS3 or latest - Trifold Brochure A4 size - Advertisement A4 size Landscape - Two Sides Flyer 12×21 cm - Business Card 9×5.5 cm - Contemporary and professional style - Well Organized and Layered. - Editable Text and Layout.
Social Media Print Template Packages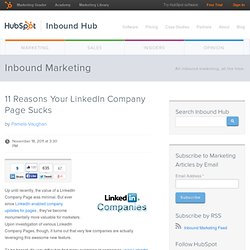 11 Reasons Your LinkedIn Company Page Sucks
Up until recently, the value of a LinkedIn Company Page was minimal. But ever since LinkedIn enabled company updates for pages , they've become monumentally more valuable for marketers. Upon investigation of various LinkedIn Company Pages, though, it turns out that very few companies are actually leveraging this awesome new feature. To be honest, it's very difficult to find many examples of companies using LinkedIn Company Pages to their fullest potential .
Back in November, I set out to write a post to highlight businesses that were using LinkedIn's company page features effectively. Needless to say, I couldn't find enough examples to create a compelling post, so in my dismay, what I actually ended up writing was, "11 Reasons Your LinkedIn Company Page Sucks." What can I say?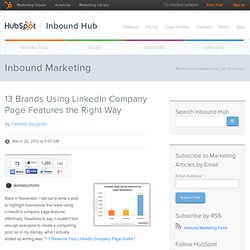 Social Media Marketing (SMM)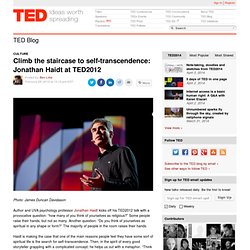 Photo: James Duncan Davidason
Climb the staircase to self-transcendence: Jonathan Haidt at TED2012
Chel + Tech + Insight - Saving small business owner' sanity since 2007.
Chel Wolverton (@chelpixie) sur Twitter
unnamed pearl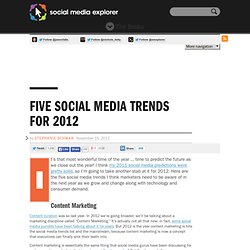 It's that most wonderful time of the year … time to predict the future as we close out the year! I think my 2011 social media predictions were pretty solid, so I'm going to take another stab at it for 2012. Here are the five social media trends I think marketers need to be aware of in the next year as we grow and change along with technology and consumer demand. Content Marketing
Tom Webster (webby2001) on Twitter
From junior high to college and beyond, students and teachers can use BLS to aid in their homework and course planning.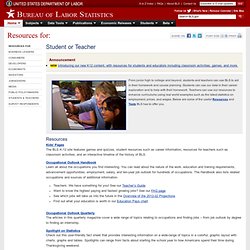 Resources for Student or Teacher
YouTube
daveharte.com