Artist Blogs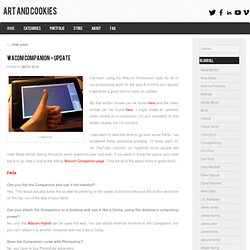 I wasn't expecting to receive my Wacom Companion until after I returned to California, but I received an e-mail from Wacom saying they shipped my tablet. It was like waking up on Christmas morning to find out your parents bought you a pony, a diamond pony.
Art and Cookies
It's funny because it's true
Hunt and Gather by Tina Ziegler
...
...
Alex Pardee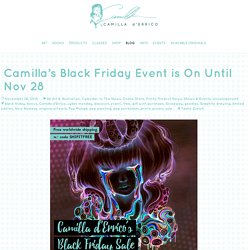 Camilladerrico
New Signed Prints on The Camilla Store The Camilla team have been working hard on redesigning and relaunching Camilla's website and eStore. Camilla's new site features easy to navigate Image Galleries, a functional Calendar of Events, and a brand new eStore.
I'm proud to announce my new Kickstarter with writer Tevis Thompson!
David Hellman
The Art of Andrew Domachowski
The Art of Daarken
nate paints.
It's funny because it's true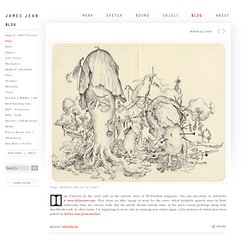 Fungi
Fungi, Ballpoint Pen, 10 x 9", 2010. I am featured on the cover and in the current issue of Hi-Fructose magazine.
Art of Digital Painting – 16 Lovely and realistic Digital painting ( portrait painting & Illustration Designs ) – All these Art works are done by a Cris De lara , she is Brazilian Digital Painter and Illustration Designer . out of all these art work My Favorite is Actor Morgan freeman's Digital portrait Painting – which is Ultimately Realistic and toned .Since the Loading Takes much Time – i have just added few in full version and others can be found in below Gallery – ( Sry for inconvenience ) Photoshop and illustration Designs – Girl with Water Bubble up Indiana Jones Caricatures - painted Digital with basic Sketch up with a reference photo .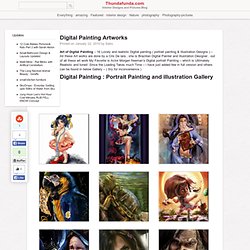 16 DIGITAL PAINTING ARTWORKS - portrait painting & Illustration