Artist Blogs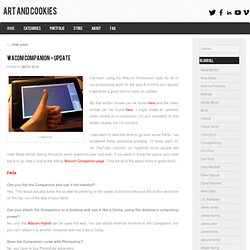 Kabam has announced their new game The Hobbit: Armies of the Third Age ! You can sign up for beta if you visit their site.
Art and Cookies
It's funny because it's true
Hunt and Gather by Tina Ziegler
...
...
Alex Pardee
Camilladerrico
Art Collector Starter Kit Show Wrapup Posted on March 24, 2013 by Camilla Corey Helford Gallery was hopping the night of its March 23rd opening for Art Collector Starter Kit .
I'm proud to announce my new Kickstarter with writer Tevis Thompson !
David Hellman
The Art of Andrew Domachowski
The Art of Daarken
nate paints.
It's funny because it's true
Fungi
news « Sam Weber
Art of Digital Painting – 16 Lovely and realistic Digital painting ( portrait painting & Illustration Designs ) – All these Art works are done by a Cris De lara , she is Brazilian Digital Painter and Illustration Designer . out of all these art work My Favorite is Actor Morgan freeman's Digital portrait Painting – which is Ultimately Realistic and toned .Since the Loading Takes much Time – i have just added few in full version and others can be found in below Gallery – ( Sry for inconvenience ) Photoshop and illustration Designs – Girl with Water Bubble up Indiana Jones Caricatures - painted Digital with basic Sketch up with a reference photo .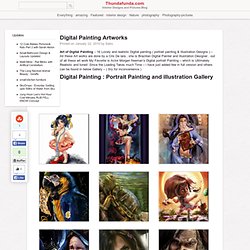 16 DIGITAL PAINTING ARTWORKS - portrait painting & Illustration