Artist Blogs
Art and Cookies. Today marks the end of a long journey, the end of Warhammer Online: Age of Reckoning.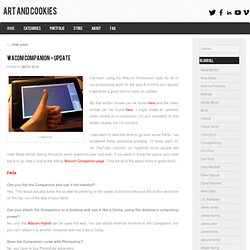 My time with Mythic Entertainment began back in 2007 when I was hired as a concept artist to work on the game Warhammer Online: Age of Reckoning. During my three years at Mythic I worked with a lot of talented artists to bring Warhammer Online to life. Much of the work I did there has never been seen before by the public. Even the concepts I show today are only a fraction of the work I did while employed by Mythic Entertainment. I probably created hundreds of concepts during my time there. MISTERHIPP. It's funny because it's true. Jason Chan Art. Hunt and Gather by Tina Ziegler. ... Don kenn gallery. Cgunit - Online Gallery. ... Alex Pardee. Camilladerrico. Winter is Coming… To Ltd.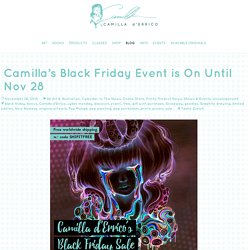 Gallery Seattle March 1st! Artworks inspired by A Song Of Ice And Fire from an amazing lineup of artists open March 1st 6-8pm through to March 23rd. ASHLEY WOOD. David Hellman. I'm proud to announce my new Kickstarter with writer Tevis Thompson!
It's called Second Quest, and it's a comic book inspired by Zelda. It's an original story about a young woman from a small town in the sky who begins to suspect that the legends about her home aren't true. Please visit our Kickstarter page to learn more! The Art of Andrew Domachowski. Jason Chan Art. Dave Rapoza. The Art of Daarken. Nate paints.
It's funny because it's true. Fungi. Fungi, Ballpoint Pen, 10 x 9", 2010.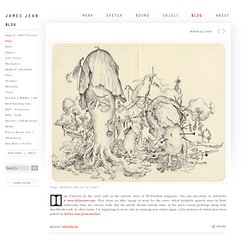 I am featured on the cover and in the current issue of Hi-Fructose magazine. You can pre-order or subscribe at www.hifructose.com. They chose an older image of mine for the cover, which probably appeals more to their readership than my current work. But the article should include some of the more recent paintings along with sketchbook work. In other news, I'm beginning to move into an amazing new studio space, a few pictures of which have been posted on twitter.com/processrecess.
16 DIGITAL PAINTING ARTWORKS - portrait painting & Illustration. Art of Digital Painting – 16 Lovely and realistic Digital painting ( portrait painting & Illustration Designs ) – All these Art works are done by a Cris De lara , she is Brazilian Digital Painter and Illustration Designer . out of all these art work My Favorite is Actor Morgan freeman's Digital portrait Painting – which is Ultimately Realistic and toned .Since the Loading Takes much Time – i have just added few in full version and others can be found in below Gallery – ( Sry for inconvenience ) Photoshop and illustration Designs – Girl with Water Bubble up Indiana Jones Caricatures - painted Digital with basic Sketch up with a reference photo .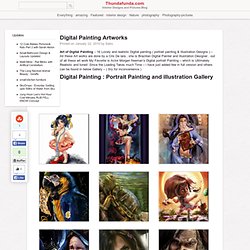 ---