Trends
Asia Scout Network
10 trends that will shape consumer mindset and behavior in 2013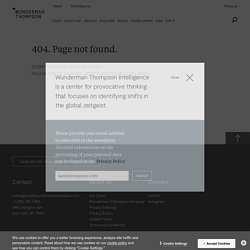 Selfridges' immersive 'Monolith'January 14, 2014 | 2:30 pm "The inspiration for this piece really came from the desire to create a totally immersive experience," says fashion designer Gareth Pugh of "Monolith," a virtual reality experience at Selfridges London for the month of January. It's another manifestation of Immersive Experiences, one of our 10 Trends for 2014, the idea that entertainment, narratives and brand experiences will become more immersive and enveloping in a bid to capture consumers' imagination and attention."Monolith" visitors enter a padded room and don an Oculus Rift, the virtual reality headset that's due on the market later this year, which is housed within an angular Pugh-designed headset.
The future of User Interfaces
Every time I see this, I wonder if it shouldn't be the exact opposite. Nobody sells the dishwasher promising people that now, finally, they can do more dishes. The washing machine rumbling in my basement means me doing less laundry on a washboard by the river. The Nest thermostat promises I won't ever have to touch a thermostat again.
Advertising Lab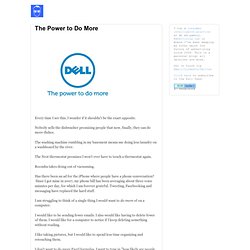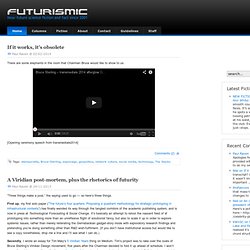 Futurismic - near-future science fiction and fact since 2001
Part [x] in an ongoing and probably endless series of examples of why it might be that, outwith the futurism community and the managerial class, hardly anyone takes the word "futurist" seriously. Today's victim is Dan Abelow, and this post of his at the World Future Society's blog. Someone asked me in the comments a while back why I snarkily called the WFS the White Future Society; this is exactly why.
Trend Hunter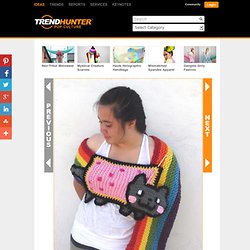 Published: Jul 7, 2012 • References: It seems memes have escaped past the bounds of the Internet, with the help of the Nyan Cat scarf by TEIJDOS. Express your love for hot Internet memes in hand-knitted style by this creative Etsy shop owner. With a knitted shrine to Nyan Cat, also known as the Pop Tart Kitty, you'll be able to wear your favorite meme in a comfy clothing form. Hand-knitted using bulky and chunky acrylic yarn, this meme-influenced wearable will be as soft as the little kitty cat it sports on the front.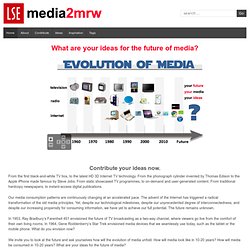 media2mrw – your ideas for the future of media
From the first black-and-white TV box, to the latest HD 3D Internet TV technology. From the phonograph cylinder invented by Thomas Edison to the Apple iPhone made famous by Steve Jobs. From static showcased TV programmes, to on-demand and user-generated content.
World Future Society
Mark Coleran
Slowing down We'll that's a first. A computer telling me to slow down… Is this a weak signal? I did a talk in Belgium a while back (yes, some of them are still talking to me after I put their country on my extinction timeline) and the first three speakers (including myself) just spoke.