PowerPoint
秋记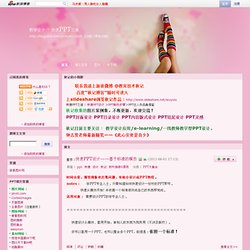 时间仓促,博客排版也出现问题,有机会设计成PPT教程。
我爱PPT官方网 - 中文演示设计平台 | 提供免费PPT模板及相关素材资源的社区型网络平台 - Powered by Discuz!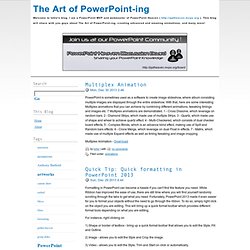 The Art of PowerPoint-ing
Many people will agree that it is good to have an agenda or table of contents in a presentation. Reasons can include laying out clearly by telling your audience what topics are being covered and knowing what you are going to unfold next, length of the presentation and acting as a guidance for your audience. But are they really necessary?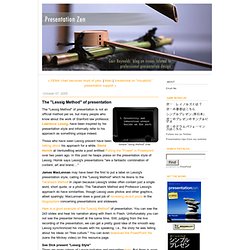 The "Lessig Method" of presentation is not an official method per se, but many people who know about the work of Stanford law professor, Lawrence Lessig , have been inspired by his presentation style and informally refer to his approach as something unique indeed.
The "Lessig Method" of presentation
PowerPoint Heaven - The Power to Animate