Digital
Ghostery
I love you ghostery :-* Ghostery is the best tracking blocker ever and I wouldn't use the internet without it. This is a GREAT Add on for Mozilla Firefox. I love @Ghostery - just blocked all ads and trackers but they still ghost in my purple bubble. Win.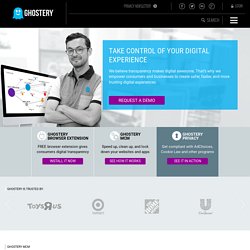 Custom-Built Media Trading technology u-Platform represents a powerful 'best in class' technology and integration environment for delivering real-time media trading platforms. Each solution completely customised to meet a clients specific goals and business requirements. u-Platform is the technology behind more than 40 different trading companies, including leading DSP's, Trading Desks's, SSP's, exchanges and DMP's across the Americas, Europe and Asia. u-Platform allows you to get to market fast, enjoy flexible control over your technology and rapidly innovate as you look to maintain your competitive edge.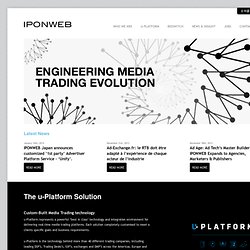 IPONWEB | Engineering Media Trading Evolution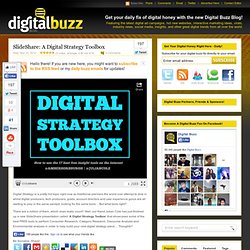 Digital Strategy is a pretty hot topic right now as traditional planners the world over attempt to dive in whilst digital producers, tech producers, grads, account directors and user experience gurus are all starting to play in the same sandpit, looking for the same tools… But what tools right? There are a million of them, which ones really count? Well, our friend Julian Cole has just finished up a new SlideShare presentation called 'A Digital Strategy Toolbox' that showcases some of the best FREE tools to perform Consumer Research, Category Research, Discourse Analysis and Environmental analysis in order to help build your next digital strategy piece… Thoughts?
SlideShare: A Digital Strategy Toolbox 
Home | Creative Sandbox by Google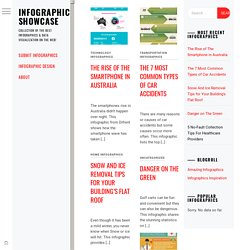 Filed under: Financial Infographics, Travel Infographics | No Comments » Are you currently considering which destination to choose for your next holiday abroad? If so, the Debenhams Personal Finance 'Guide to Round the World Travel' Infographic is on hand to help and is packed full of advice and useful information on a series of stunning destinations around the world. Infographic Design: A The design is well done with a clean and organized layout that showcase the information in an easy to read way.
Infographics Showcase - Infographic Reviews - Submit Infographic
Rasterize Singapore
How Did Birchbox Prove Their Fashion Business Model Was Viable? What Is The Principal Agent Problem And Why Does Naval From AngelList Think It Is So Important? Learn The Difference Between Cognitive And Affective Empathy
Where The Deals Get Done | MeetInnovators