Youth Stuff
What Is God's Will? « Videos. All the individual videos on SkitGuys.com are digital videos.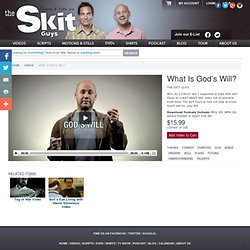 What does this mean? When you purchase a video, you can instantly download it in the format of your choice. Open it, drop it in your presentation software and you're ready to go! 5 Ways to Make Your Kids Hate Church. 1.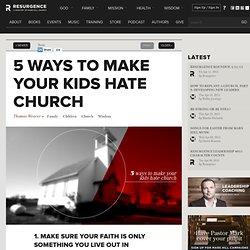 Make sure your faith is only something you live out in public Go to church... at least most of the time. Survey: 72% of Millennials 'more spiritual than religious' By Cathy Lynn Grossman, USA TODAY Most young adults today don't pray, don't worship and don't read the Bible, a major survey by a Christian research firm shows.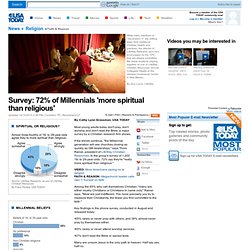 If the trends continue, "the Millennial generation will see churches closing as quickly as GM dealerships," says Thom Rainer, president of LifeWay Christian Resources. In the group's survey of 1,200 18- to 29-year-olds, 72% say they're "really more spiritual than religious. " Among the 65% who call themselves Christian, "many are either mushy Christians or Christians in name only," Rainer says. The Second Time You Fall In Love With Someone. The second time you fall in love with someone, you're going to feel so relieved.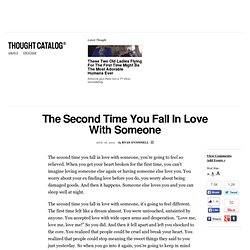 When you get your heart broken for the first time, you can't imagine loving someone else again or having someone else love you. You worry about your ex finding love before you do, you worry about being damaged goods. And then it happens. Someone else loves you and you can sleep well at night. The second time you fall in love with someone, it's going to feel different.
---