JEWELRY
I Could Do That / earrings of lace. A Tutorial: Fabulous Ric Rac Flowers & Matilda Jane Clothing Rocks - StumbleUpon. Let me start out with a warning or sorry of some sort.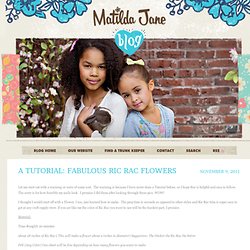 The warning is because I have never done a Tutorial before, so I hope this is helpful and easy to follow. The sorry is for how horrible my nails look. I promise I did them after looking through these pics. WOW! I thought I would start off with a Flower, I too, just learned how to make. Melted Plastic Bracelet and Necklace / Mark Montano. I've been melting plastic for ages – even before I should have (my mother used to get mad at me for playing with the stove, and I deserved it).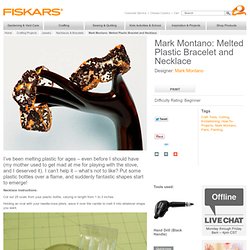 I can't help it – what's not to like? Put some plastic bottles over a flame, and suddenly fantastic shapes start to emerge! Pendant Necklaces. I got the idea for how to make this happen from ChrysN's Instructable titled Wood Pendant Necklace.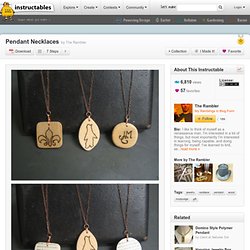 This past Christmas I wanted to get my wife something that she would love... without spending a fortune. We had decided to make all of our son's Christmas gifts (some of which I have documented in my other Instructables), so I thought maybe I could make something for my wife as well. So, armed with the info I got from ChrysN's instructable and my tools I set out to accomplish the impossible: make a heartfelt Christmas present, that had meaning, on my lunch hour at work, over the course of about a week. Diy and Crafts / plastic spoon flower- this is crazy cool!
---