Investors
Splitweet has been acquired by HootSuite and as of March 2013, the website is no longer supported. But HootSuite welcomes all Splitweet users into our nest! Here's how you can start using HootSuite today. Making the transition to HootSuite: Getting started is easy. Just click the button below or learn more about HootSuite here.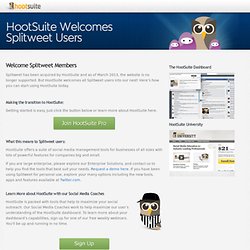 Twitter multi account manager & brand monitor | Splitweet
Advertisement We all make mistakes running our websites. However, the nature of those mistakes varies depending on the size of your company. As your organization grows, the mistakes change.
10 Harsh Truths About Corporate Websites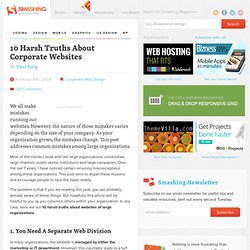 Group: BASF - The Chemical Company
Mitchells & Butlers