Asian
Kung Pao Chicken Recipe. Here's the recipe you all might have been waiting for – the legendary Kung Pao Chicken!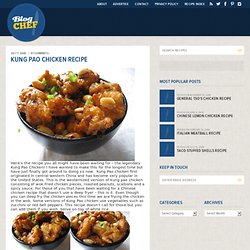 I have wanted to make this for the longest time but have just finally got around to doing so now. Kung Pao chicken first originated in central-western China and has become very popular in the United States. Chicken teriyaki. I've been cooking for as long as I can remember and in certain periods of my life I did not have much time to spend in the kitchen – I needed delicious yet quick meals for weeknights.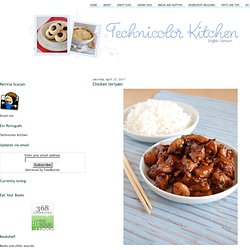 On my days as a single lady I used to make lots of pasta – both my dad and my sister are crazy for it and dinner would be on the table in less than half an hour. Recently I've been trying my hand at Asian recipes and some of them are absolutely delicious – and equally fast. This chicken teriyaki is a great example: it has instantly become a favorite of my husband's – a.k.a. "the picky eater" – and it took me moments to put it together. Let me tell you something: if my husband liked it, picky people everywhere will probably like it, too. Spicy Honey Chicken. This is one of my family's favorite meals.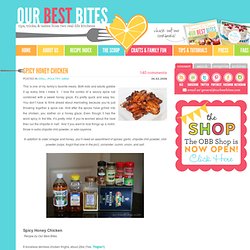 Both kids and adults gobble it up every time I make it. I love the combo of a savory spice rub combined with a sweet honey glaze. Take-out Fake-out: Mongolian Beef. There are just some dishes I don't think about making at home because there are plenty of times when going out is just plain worth it – especially considering someone else gets to do the dishes!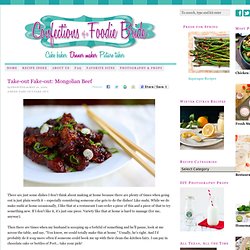 Like sushi. While we do make sushi at home occasionally, I like that at a restaurant I can order a piece of this and a piece of that to try something new. If I don't like it, it's just one piece. Variety like that at home is hard to manage (for me, anyway). Chicken Teriyaki Recipe | Japanese Recipes. Chicken Teriyaki (鳥照り焼き) is a lunchtime staple in Japan, filling bento boxes being carted off to offices and schools alike.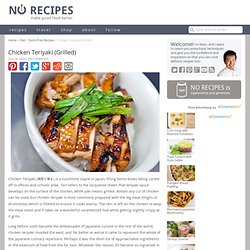 Teri refers to the lacquered sheen that teriyaki sauce develops on the surface of the chicken, while yaki means grilled. Almost any cut of chicken can be used, but chicken teriyaki is most commonly prepared with the leg meat (thighs or drumsticks) which is filleted to ensure it cooks evenly. The skin is left on the chicken to keep the meat moist and it takes on a wonderful caramelized hue while getting slightly crispy as it grills. Long before sushi became the ambassador of Japanese cuisine to the rest of the world, chicken teriyaki invaded the west, and for better or worse it came to represent the whole of the Japanese culinary repertoire. Perhaps it was the short list of approachable ingredients or the exoticism of food from the far east.
Take a Break from Take-out: Homemade Pot Stickers | The Family Kitchen. There are some things that just seem too daunting to make from scratch, and far easier to order in: potstickers, if you haven't made them yourself, can be one of those things.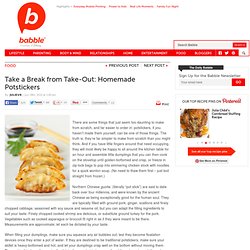 The truth is, they're far simpler to make from scratch than you might think. And if you have little fingers around that need occupying, they will most likely be happy to sit around the kitchen table for an hour and assemble little dumplings that you can then cook on the stovetop until golden-bottomed and crisp, or freeze in zip-lock bags to pop into simmering chicken stock with noodles for a quick wonton soup. Honey Soy Stir Fried Chicken: Can I order an easier life? For all those who have it harder than I do....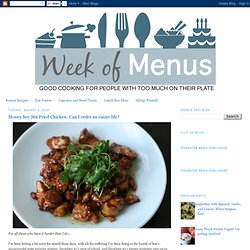 I've been feeling a bit sorry for myself these days, with all the suffering I've been doing at the hands of Son's unsuccessful potty training venture, Daughter #1's start of school, and Daughter #2's temper tantrums over swim lessons, and all in all just being tried day after day. First grade homework stresses me out like you wouldn't believe, which sounds slightly ridiculous I know, but the act of trying to get through homework without pulling out all of my hair is a feat only managed by the best of women I'm sure.
I am not one of them. At one point during first grade homework, my voice will rise and I will lose my temper. I know you're all snickering. Mongolian Chicken Recipe. It doesn't get much better than this.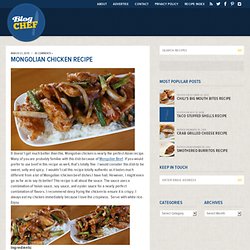 Mongolian chicken is nearly the perfect Asian recipe. Many of you are probably familiar with this dish because of Mongolian Beef. If you would prefer to use beef in this recipe as well, that's totally fine. Chicken Pot Stickers. This is a fun and tasty recipe to make.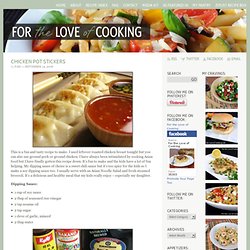 I used leftover roasted chicken breast tonight but you can also use ground pork or ground chicken. I have always been intimidated by cooking Asian food but I have finally gotten this recipe down. It's fun to make and the kids have a lot of fun helping.
---