Web Stuff
Aspec High Quality Themes Premium responsive WordPress Themes with a professional look at a great price.
Theme Spectrum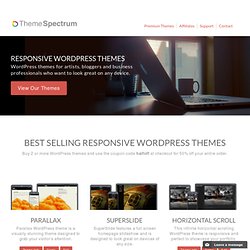 Picons Social 80 icons Picons Social is a bundle of 80 vector icons of your most favorite social services and applications such as Facebook, Twitter, Instagram, Flickr, Tumblr, Pinterest, Dribbble and many others.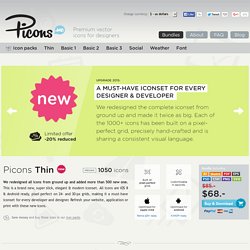 Vector Icons and Pictograms
10 Best PowerPoint Templates for Branding your Products
An effective brand strategy for any product or business, large or small, retail or B2B has become important today, because it gives you the opportunity to make your business stand out from the crowd. And nowdays lots of companies make use of PowerPoint presentations in branding their products. Be it a slideshow on product features, competitor analysis, the business growth for a year or making a roadmap for the next fiscal year – with PowerPoint it can explains all. In this article we've collected 10 best PowerPoint templates that will help you in branding your business. by despotdesign Minimalist powerpoint template is minimalist & elegant template to display formal corporate look in a simply style. The four color variations make this presentation elegant.
HTML5 is the latest generation of the HTML standard. It has well improved language standards and a big take-off from its predecessor HTML4. It has more advanced features using technologies that will enable us to improve web contents while at the same time making it readable and understood by search engines and other internet devises. Most importantly, if it's coded correctly, it will dramatically scale up the speed. A metric that will benefit everyone from end-users to search engines.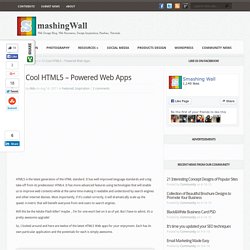 12 Cool HTML5 – Powered Web Apps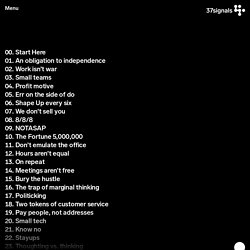 Our loyal customers include designers, developers, freelancers, lawyers, accountants, architects, non-profits, charities, universities, PR firms, retailers, manufacturers, consultants, authors, publishers, government agencies, students, marketers, airlines, restaurants, filmmakers, farmers, and just about everyone in-between. The world's most popular brands depend on our products every day. We'll never take their trust — or your trust — for granted.