Seo
FAQ
CrunchBase is the free directory of technology companies, people and investors that everyone can edit. How can I become a registered user of CrunchBase? You can become a registered user through Facebook Connect.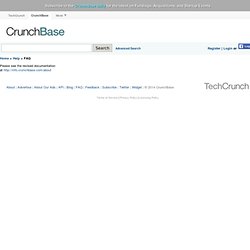 Manage Your SEO More Effectively With SEOmoz tools you can better handle everyday SEO tasks. You can analyze keywords, research backlinks, do on-page analysis, find accessibility issues and track rankings all in one easy-to-use management platform. Campaign Manager Complete Platform for SEO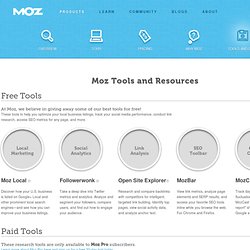 PRsitelist.com - Free Press Release Distribution sites
The Keyword Density of Non-Sense
How to SEO for Google PlaceRank | Net Magellan
Google has sent QR Code stickers to about 190,000 businesses across the US that have been tagged as a (they have a mobile version of their website). Favorite Places are the mobile equivalent of Place Pages (aka Google Places). Example of a Favorite Place Google Video explaining Favorite Places TechCrunch has quoted Google Earth VP John Hanke, "Google will be adding these businesses incrementally.