English Conversations
Joke 39 - A Talking Frog
English phrases
Spoken English Blog/Website: Learn to speak fluently
Happy English New York « Learn English!
Roleplays home study roleplayers teachers writers forums help content log out log in Choose a Roleplay Page Chat ( See other chats ) • Hi — 2 months ago by Jaeramy [delete] • hi — 2 months ago by nane [delete] • Is there any one here — 2 months ago by nane [delete]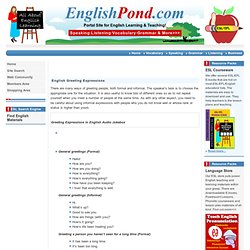 English conversation, Dialogue phrases, Greeting Expressions
English Greeting Expressions
Conversation - Learn good phrases from daily conversation
Speaking English
Improve your spoken English. Learn English.: Basic english conversation - Post office
Basics of English speaking for beginners using common expressions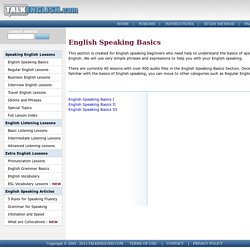 This section is created for English speaking beginners who need help to understand the basics of speaking English. We will use very simple phrases and expressions to help you with your English speaking. There are currently 90 lessons with over 900 audio files in the English Speaking Basics Section.
real english conversations - easy english conversations
Simple Conversation : Grammar : Letters : Parts of English : Alphabets
study written by Latif, August 04, 2009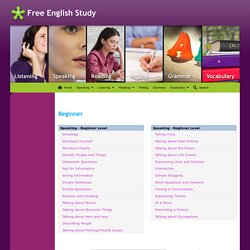 Free English Study, speaking, listening, grammar lessons, reading, writing, vocabulary - Beginner
Easy English | English Conversations
English conversation Free. Learn English conversation from our Online English conversation sources
He doesn't have any activity either
Daily Conversation - 1000+ Daily Conversation Exercises - DAILY ENGLISH CONVERSATION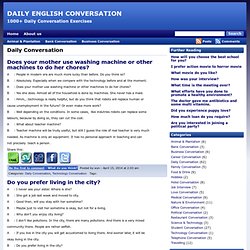 Practice English Conversation
English Conversation: Learn English Conversation Free