FunPearl
Offensive Politics» Blog Archive » Mapping the 2011 Chicago Mayoral Democratic Primary. Introduction Chicago held a Democratic primary on Feb 22nd, and I wanted to visualize the results of the 6-way Mayoral race.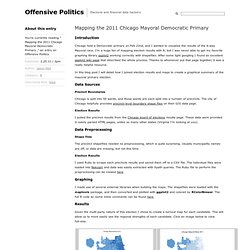 I'm a huge fan of mapping election results with R, but I was never able to get my favorite graphing library ggplot2 working correctly with shapefiles. After some light googling I found an excellent ggplot2 wiki page that described the whole process. Thanks to whomever put that page together, it was a really helpful resource. Abstract Effects » AllTuts.com - Web Design Tutorials. Luminescent Lines. Written by RossJune 17, 2008 Here we will create some thin flowing lines that look as if they emit light.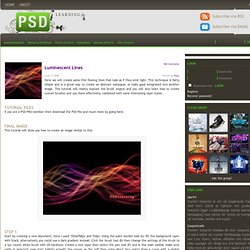 This technique is fairly simple and is a great way to create an abstract wallpaper or looks good integrated into another image. This tutorial will mainly explore the brush engine and you will also learn how to create custom brushes and use them effectively, combined with some interesting layer styles. Tutorial Files. Zerigo | Cloud VPS Hosting | Server Monitoring | Managed DNS Hosting.
Linux Reviews. NA PAHU PIHA.
---