Tools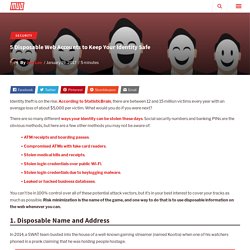 Fed up with spam? Tired of telemarketing calls? Feelin' paranoid about identity theft?
After two years, this image forensics analysis service has been turned off. A number of factors have contributed to this decision to close. Primarily it has been based on the time and effort required by our volunteers, as well as the on-going costs to maintain the service for public use. It is at this point that we would like to take this opportunity to thank everyone who has been involved with Error Level Analysis, and in particular, we would like to thank Dr Neal Krawetz for his work making digital image forensics accessible to a wider group. Most importantly though, we would like to thank our users.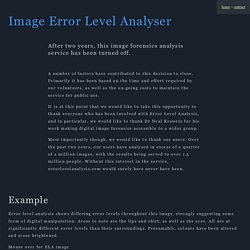 A 1st of its kind Innovation means Faster Conversions for You Express Conversion Options More about CCN Cometdocs is growing by leaps and bounds thanks to you, our loyal users.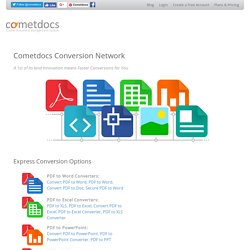 Sendcat - Sendcat.com, the easiest file-sharing you can get
63 of the Best Free Online Tools for Designers and Developers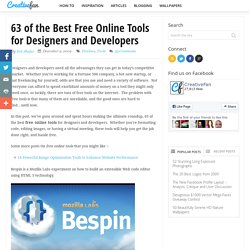 Designers and developers need all the advantages they can get in today's competitive market. Whether you're working for a Fortune 500 company, a hot new startup, or just freelancing for yourself, odds are that you use and need a variety of software. Not everyone can afford to spend exorbitant amounts of money on a tool they might only need once, so luckily, there are tons of free tools on the internet. The problem with free tools is that many of them are unreliable, and the good ones are hard to find…until now. In this post, we've gone around and spent hours making the ultimate roundup, 63 of the best free online tools for designers and developers.
Color Palette Generator URL of image: Make color schemes. Enter the URL of an image to get a color palette that matches the image. This is useful for coming up with a website color scheme that matches a stock photo a client wants to work with.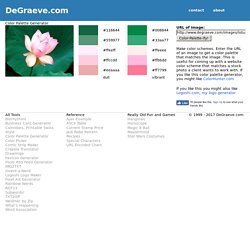 One of the most important, and sometimes most difficult, parts of web design is deciding what to do with the space that is given you. Usually, you have around 960 pixels in width and an indefinite height to work with, and it often feels like too much or too little. It's very valuable when used correctly, but when used incorrectly it can destroy a website's potential. There are similarities in real estate. Each piece of property has a different value, some high and some low. Using a beautiful piece of property in the wrong way can diminish its value.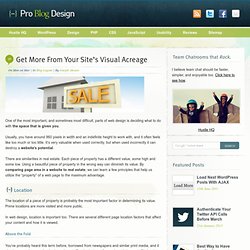 Get More From Your Site's Visual Acreage
If you don't have the skills or the time to create original icons for your website you can find plenty on the web. iconfinder is a search engine to search for icons. Two other icon search sites are www.iconlook.com and iconlet.com Damian Johnson has compiled a great list of icon archives including all the licensing information, dimensions, formats and preview images. Link This site allows you to download a set of 140 free icons available in 4 different sizes Link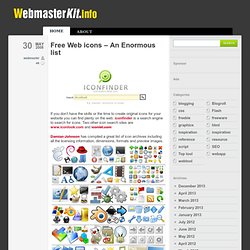 Free Web icons – An Enormous list
Atom Smasher Generators: <atom@smasher.org> PGP keyzshrcOpen Source & Security Links Speaking Dates: Kiwicon 2k7 Wellington NZ, 17-18 Nov 2007 PhreakNIC 8 Nashville, TN, 22-24 Oct 2004 HOPE 5 NYC, 9-11 Jul 2004
SecTools.Org: Top 125 Network Security Tools For more than a decade, the Nmap Project has been cataloguing the network security community's favorite tools. In 2011 this site became much more dynamic, offering ratings, reviews, searching, sorting, and a new tool suggestion form . This site allows open source and commercial tools on any platform, except those tools that we maintain (such as the Nmap Security Scanner , Ncat network connector , and Nping packet manipulator ). We're very impressed by the collective smarts of the security community and we highly recommend reading the whole list and investigating any tools you are unfamiliar with. Click any tool name for more details on that particular application, including the chance to read (and write) reviews.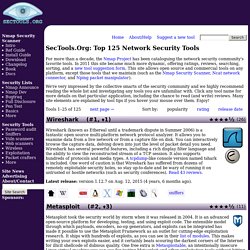 Free Download All Net Tools
Software Categories Online Network Tools Featured Downloads PA Server MonitorMonitor server CPU, memory, ping, SNMP, syslog, traps, event logs, services, etc. Monitor distributed networks without requiring agents on each server.