Design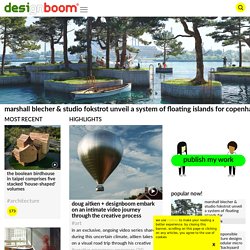 apr 04, 2014 WATCH: naoto fukasawa elaborates on the company's attention to craftsmanship, and his own approach to » 0 shares last week designboom attended the inaugural mextropoli architecture festival in mexico city.
'blob VB3' by dmvA photo by mick couwenbergh/rini van beek belgian architectural firm dmvA designed 'blob VB3', a mobile unit for the office of xfactoragencies as an extension to the 'house'. the space - egg house consists of a bathroom, kitchen, lighting, a bed and several niches for storage. the nose can be opened automatically and functions as a kind of porch. it easily transportable and can also be used as an office, guestroom or garden house. polyester was the primarily material used in construction of the 'blob VB3'. photo by vercruysse frederik the blob can be opened the front and side photo by mick couwenbergh/rini van beek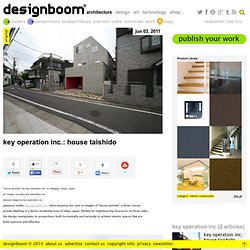 'house taishido' by key operation inc. in setagaya, tokyo, japan all images courtesy key operation inc. (above) image by key operation inc. japanese studio key operation inc. (akira koyama) has sent us images of 'house taishido', a three-storey private dwelling in a dense residential area of tokyo, japan. flanked by neighbouring structures on three sides, the design manipulates its proportions both horizontally and vertically to achieve interior spaces that are both spacious and effective. street facade image by key operation inc.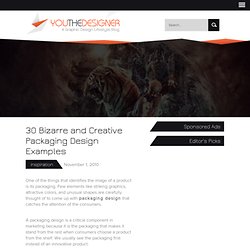 Inspiration November 1, 2010 One of the things that identifies the image of a product is its packaging. Few elements like striking graphics, attractive colors, and unusual shapes are carefully thought of to come up with packaging design that catches the attention of the consumers.