Physics
World's Smallest Magnetic Byte - Sixty Symbols
Third-Polarizing-Filter Experiment Demystified — How It Works
© Copyright 2004 Darel Rex Finley. All rights reserved. This article, with illustrations and copyright notice intact, may be freely distributed for educational purposes. Shine light through two polarizing filters oriented at 90° to each other, and no light gets through.
How to Prolong and Restore Lead-acid Batteries - Battery University
Hannah's Science Fair Project Author: Chris Moore I should have posted this last year. I don't know why I never thought of it but my Daughter did a great Science Fair project on "Vertical Axis Wind Turbine Blade Efficiency Comparison."
Hydrogen Fuel, Over Unity, Free Energy and Zero Point Energy Research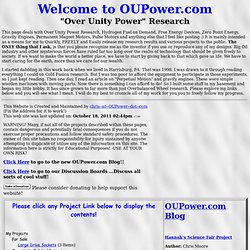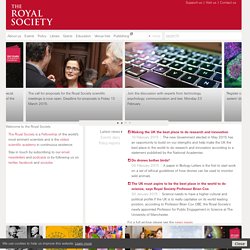 Prairie dogs test neighbours' alertness with jumping display 08 January 2014 Are you paying attention? Prairie dogs use jumping display to probe how alert their neighbours are. Acrobatic birds aren't as energetic as they look 18 December 2013 Golden-collared manakins use just 5% of their daily energy expenditure wooing potential mates with energetic courtship displays. Bees work together to keep cluster cool 11 December 2013 Research published in the Royal Society journal Interface shows how bees work together to keep the temperature of the swarm constant.
Longitudinal Wave
Home | BEYOND- Center of Fundamental Concepts of Science
Chosen by the New Scientist - best on-line videos 2007. A set of four priceless archival science video recordings from the University of Auckland (New Zealand) of the outstanding Nobel prize-winning physicist Richard Feynman - arguably the greatest science lecturer ever. Although the recording is of modest technical quality the exceptional personal style and unique delivery shine through. Feynman gives us not just a lesson in basic physics but also a deep insight into the scientific mind of a 20th century genius analyzing the approach of the 17th century genius Newton. For the young scientist, brought up in this age of hi-tech PC/Power Point-based presentations, we also get an object lesson in how to give a lecture with nothing other than a piece of chalk and a blackboard.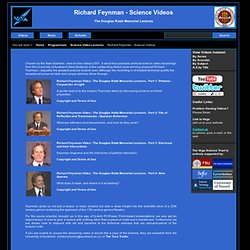 The Vega Science Trust - Richard Feynman - Science Videos
How to make an electroscope (DIY)