Physics
World's Smallest Magnetic Byte - Sixty Symbols
Third-Polarizing-Filter Experiment Demystified — How It Works
© Copyright 2004 Darel Rex Finley. All rights reserved. This article, with illustrations and copyright notice intact, may be freely distributed for educational purposes. Shine light through two polarizing filters oriented at 90° to each other, and no light gets through.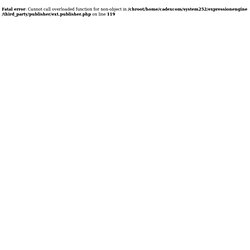 A lead acid battery goes through three life phases, called formatting, peak and decline (Figure 1). In the formatting phase, try to imagine sponge-like lead plates that are being exposed to a liquid. Exercising the plates allows the absorption of more liquid, much like squeezing and releasing a sponge. This enables the electrolyte to better fill the usable areas, an exercise that increases the capacity. Formatting is most important for deep-cycle batteries and requires 20 to 50 full cycles to reach peak capacity. Field usage achieves this.
How to Prolong and Restore Lead-acid Batteries - Battery University
Hydrogen Fuel, Over Unity, Free Energy and Zero Point Energy Research
Longitudinal Wave
Home | BEYOND- Center of Fundamental Concepts of Science
Science Videos and Experiments by Robert Krampf, The Happy Scientist
Chosen by the New Scientist - best on-line videos 2007. A set of four priceless archival science video recordings from the University of Auckland (New Zealand) of the outstanding Nobel prize-winning physicist Richard Feynman - arguably the greatest science lecturer ever. Although the recording is of modest technical quality the exceptional personal style and unique delivery shine through. Feynman gives us not just a lesson in basic physics but also a deep insight into the scientific mind of a 20th century genius analyzing the approach of the 17th century genius Newton. For the young scientist, brought up in this age of hi-tech PC/Power Point-based presentations, we also get an object lesson in how to give a lecture with nothing other than a piece of chalk and a blackboard.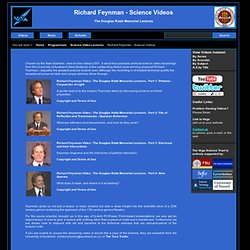 The Vega Science Trust - Richard Feynman - Science Videos
How to make an electroscope (DIY)