Food
Indulgent Chocolate and Cherry Brownies - Brownies & Tray Bakes -Recipes - Baking Mad. Flapjack - Brownies & Tray Bakes -Recipes - Baking Mad. Chocolate Honeycomb Squares - Brownies & Tray Bakes -Recipes - Baking Mad. Chocolate Chilli Brownies - Brownies & Tray Bakes -Recipes - Baking Mad. Bite size Chocolate Brownies - Brownies & Tray Bakes -Recipes - Baking Mad. Coffee Shortbread - Biscuits & Cookies -Recipes - Baking Mad.
Baked Apples Recipe. The Best-Ever Chocoholics Cheesecake. A cheesecake to love and to honour – 'Life with chocolate is divine !'.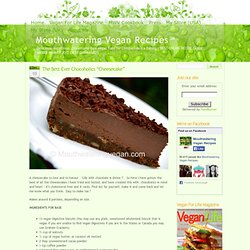 So here I have gotten the best of all the cheesecakes I have tried and tested, and have created this with chocoholics in mind and heart – it's cholesterol-free and it rocks. Find out for yourself, make it and come back and let me know what you think. Easy to make too ! Makes around 8 portions, depending on size. Three-Ingredient Chocolate Bars. Three ingredients.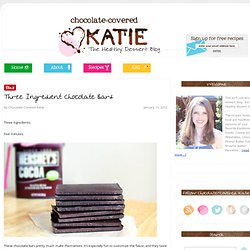 Five minutes. These chocolate bars pretty much make themselves. Range to Range: Creme de le Creme. Check out the cream line on these jars of milk.
EmmaLouMoo is not ALWAYS this generous, but I do get a half gallon of heavy cream from her every day.As I bump along in my life, it occurs to me how much nicer a lot of homemade products are and how expensive it is to buy them. I can't help but think how throughout my lifetime they vilified butter and pushed margarine, only to later discover margarine is very unhealthy for you, whereby real butter actually has many health benefits and as a complete product is good for you.
I have to be suspect of something that never goes bad...I heard margarine is 1 molecule shy of being plastic and I suspect its true. Cool whip is another product I find disturbingly stable. Pumpkin Chocolate Chip Cookies. Okay, so … I'll be up front and tell you that this really isn't a healthy dessert.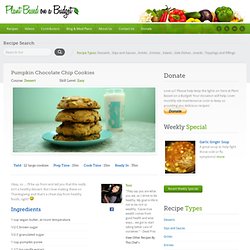 But I love making these on Thanksgiving and that's a cheat day from healthy foods, right? Ingredients. How To Make Mayonnaise: Step-By-Step Tutorial with Photos. How To Make Mayonnaise Mayonnaise is what's called an emulsion, which is a fancy way of saying that we're able to make the yolk of a single large egg yolk hold up to a full cup of oil.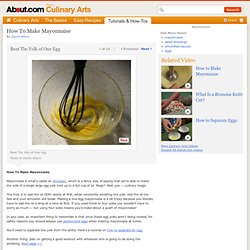 Magic? Well, yes — culinary magic. The trick is to add the oil VERY slowly at first, while constantly whisking the yolk. Add the oil too fast and your emulsion will break. The Best Carrot Cake Recipe. Christmas pudding - if yours comes out like a solid lump don't despair.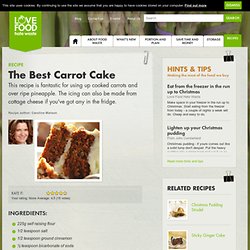 Put the heavy pudding into a larger bowl and cut it up so that you get a lot of air into it. Crumble it if you can. Alternative tomato ketchup recipe - Tierra Kitchen. In our house we really struggle to all be happy with the same tomato ketchup.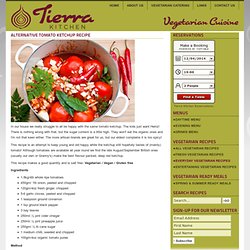 The kids just want Heinz! There is nothing wrong with that, but the sugar content is a little high. Cake Recipes: Our 18 Best Layer Cakes (PHOTOS) Food and climate change: The forgotten link. Climate change endangers food security in Himalayan communities such as Dunche, in Nepal's Rasuwa District.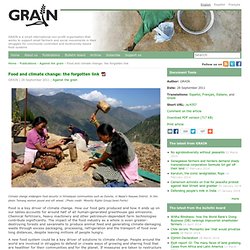 In this photo Tamang women pound and sift wheat. (Photo credit: Minority Rights Group/Jared Ferrie) Food is a key driver of climate change. Keep it skinny. Pizza Swirl Bread. I have good news and bad news.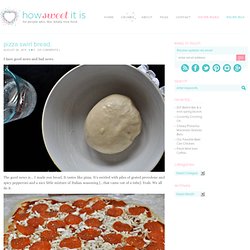 The good news is… I made you bread. It tastes like pizza. It's swirled with piles of grated provolone and spicy pepperoni and a nice little mixture of Italian seasoning [...that came out of a tube]. Yeah. Dorie Greenspan's Perfect Party Cake. I'm a big believer in baking cakes just because you want to.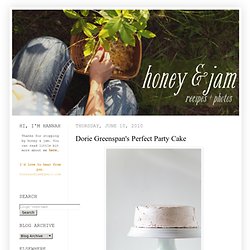 I made this one because it's Thursday, and Thursdays definitely need some joy injected into them. What is it with Tuesdays and Thursdays? They are always so dull. Sour Cherry Jam. Yesterday, my dad brought me 3 or 4 big freezer bags full of sour cherries from my grandpas cherry trees. That's a lot of cherries, folks. My mind was racing with possibilities, cherry pie, cherry tarts, oh so much tastiness to be had. I really wanted to make them last though, be able to enjoy them for a while.
Homemade Black Tea Lemonade. Happy first day of summer, everyone! To celebrate, I'm bringing you a recipe for my favorite summer drink. I was first introduced to this delicious concoction through Starbucks - their black tea lemonade. It's also known as an Arnold Palmer. No matter what you call it, it's delicious. I don't know about you, but I find lemonade a little strong on it's own. Vegan Cupcakes Recipe. Pepperoni Pizza Muffins Recipe. When I'm online looking for dinner inspiration, I often search for recipes that take something my family loves and make it into something new.
Since pizza is one of my family's favorite treat, I try to find new ways to incorporate it into our menu – kinda like I did with the Fried Pizza Bites. When I stumbled onto a recipe from the Noble Pig, I knew I had to try it out on my family! They absolutely loved it! The recipe was simple, only required a few ingredients and didn't take long at all to prepare! My Fridge Food - Recipes you already have in your Fridge. Roti. Roti is generally an Indian bread, made from stoneground wholemeal flour, traditionally known as atta flour, that originated and is consumed in India, Pakistan, Nepal, Sri Lanka and Bangladesh.
It is also consumed in parts of South Africa, the southern Caribbean, particularly in Trinidad and Tobago, Guyana, and Suriname, and Fiji. Its defining characteristic is that it is unleavened. Indian naan bread, by contrast, is a yeast-leavened bread. A kulcha in Indian cuisine is a bread-like accompaniment, made of processed flour ("Maida") leavened with yeast. 50 Easy Pizzas : Recipes and Cooking. Most favorited all-time. The Fantastic Four – 4 Essential Wild Edible Plants that May Just Save Your Life | Tactical Intelligence. 50 After-School Snacks : Recipes and Cooking. Lincoln's Red Velvet (Cheesecake) Cake. Peanut butter and jelly cupcakes.
Copycat Candy Recipes. A Cozy Kitchen » Avocado Fries. Zebra Cake | The Whimsical Cupcake. Visit Salzburg - Austrian Desserts & Sweet Dishes. Perfect Iced Coffee. Romancing the Stove. Hobo Eclairs | Newlyweds and Nesting: Elizabeth Anne Designs Living: A Food, Lifestyle, and Craft Blog. The Pastry Affair - Home - Garlic Parmesan Pull-Apart Bread. Creamy Avocado & White Bean Wrap Recipe. The Brownie Project. Tiger Butter. Someone Left The Cake Out In The Rain.
50 Mashed Potatoes : Recipes and Cooking. Sustainable Living on a Budget » Welcome. Romantic rose cupcakes recipe. Food - Recipes : Homemade custard. How to Milk an Almond (fresh homemade almond milk, easy) The BEST chocolate cake ever...that happens to be VEGAN. I kid you not! Cheesy baked artichoke dip. Nom Nom Nom.
Herbs at a Glance [NCCAM Health Information]
---