Alternative living
The Humanure Handbook - Center of the Humanure Universe
Against criminalisation of squatting
Atsushi Takenouchi - JINEN BUTOH / SCHEDULE
Then Earth tells me " Yes sure. All is a part of me, and all is dancing." French>>> "CHI" représente la Terre. Toute vie est née de la terre et retourne à la Terre. La Terre respire.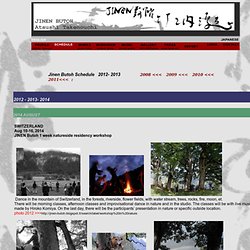 Swedish Fire Log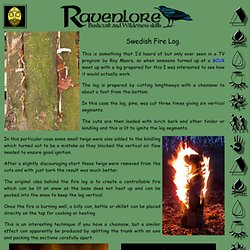 In this particular case some small twigs were also added to the kindling which turned out to be a mistake as they blocked the vertical air flow needed to ensure good ignition.
Alabama Prepper's Network: Top 10 Survival Downloads You Should Have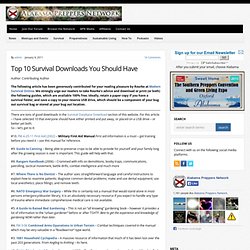 Author: Contributing Author The following article has been generously contributed for your reading pleasure by Rourke at Modern Survival Online. We strongly urge our readers to take Rourke's advice and download or print (or both) the following guides, which are available 100% free. Ideally, retain a paper copy if you have a survival folder, and save a copy to your reserve USB drive, which should be a component of your bug out survival bag or stored at your bug out location. There are tons of good downloads in the Survival Database Download section of this website. For this article – I have selected 10 that everyone should have either printed and put away, or placed on a USB drive – or better yet both.
Main Page - Steal This Wiki
Iso-Tones - Tones
The tone library is organized into four categories : Recreational, Spiritual, Lucid Dreaming and Miscellaneous. Each of these categories offers a wide variety of sessions designed with different purposes in mind. To download tones right-click and choose "Save Link As", otherwise they will open in QuickTime within your browser by default. This is a problem with QuickTime overriding browser settings and not with the website or your browser. This work is licensed under a Creative Commons Attribution-Noncommercial-Share Alike 3.0 United States License.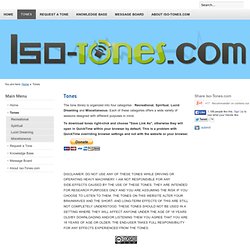 Seedbombs by Greenaid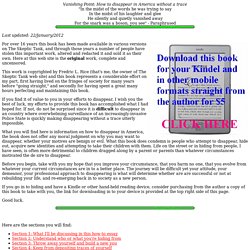 Where there's water, life is possible.
Vanishing Point: How to disappear in America without a trace
POLAROID KIDD at NEEDLES+PENS
The Ethical Slut: A Guide to Infinite Sexual Possibilities (ISBN 1-890159-01-8) is an English language non-fiction book written by Dossie Easton and Janet Hardy (given as pseudonym Catherine A. Liszt for the book's first edition). The book discusses consensual non-monogamy as a lifestyle, and provides practical guidance on how such long-term relationships work and are put into practice. Content[edit]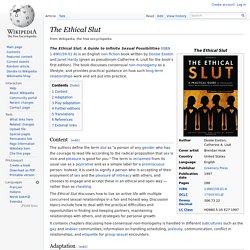 The Ethical Slut
Recycling Billboards into Modern Residential Buildings
As more and more advertising goes online and transportation conservation becomes an increasing economic and ecological concern, what is the future fate of the infamous billboard? One proposal by Front Architects suggests turning these into lofted homes – small houses to be sure, but located in some potentially fascinating places. Some of these unusually thin homes could be built in place from scratch, others could be transported to new locations or even left where they are in the urban environment. As with so many good design projects the feasibility of this specific idea as such is not of singular or even primary importance – the concept provides a foundation for rethinking everyday urban structures, artifacts of the built environment, that we might find new and different uses for as times change. Alas, the above image is only a computer-generated overlay in a real situation. Still, what would it be like to live in somewhere so public yet also removed from the street level?
Herbs at a Glance [NCCAM Health Information]
Rainbow Gathering on the Behance Network
Homes made from Plastic Bottles + Greenhouses, too! plastic bottle house plastic bottle house Eco-Tec's Ecoparque El Zamorano, Honduras. Ecological House: Constructed with 8,000 bottles with composting toilets and a solar water heating system. The green roof can weigh 30 tons when wet and has been supported by the walls without any extra reinforcement. It is the first house in the world made from PET bottles without using cement in the walls.
Plastic Bottle Homes and Greenhouses