Bucket Lists
Alice's Bucket List
Hi, such a lot has happened since I last blogged, but most of it was on a mountain! It's ten months since Alice went and I miss her so much. I am desperate to tell her about my African trip and I can't, so I just hope that somehow she is watching me. This post is all about my Kili climb.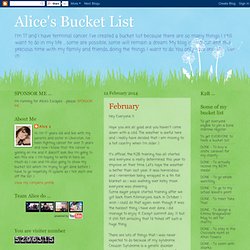 Have you ever sat down and made a bucket list of things you wanted to photograph some day? It is a wonderful exercise that I encourage you all to do. Plus, this would be a great go-to list if you are in a slump to get your juices flowing. I started up a list last night and even had the help of a few of my friends and my mom.
Photography Bucket List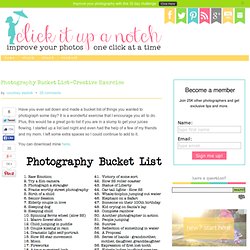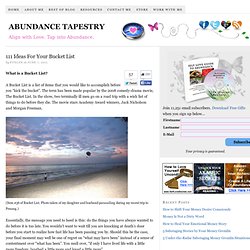 What is a Bucket List? A Bucket List is a list of items that you would like to accomplish before you "kick the bucket". The term has been made popular by the 2008 comedy-drama movie, The Bucket List. In the show, two terminally ill men go on a road trip with a wish list of things to do before they die.