Edible Garden
Growing Melons | Gardening
Summer plants with a voracious appetite for warmth, water, and space.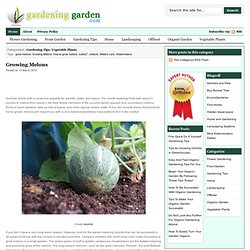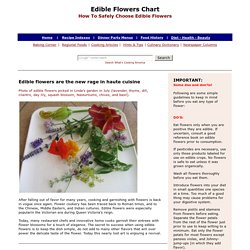 Edible flowers are the new rage in haute cuisine Photo of edible flowers picked in Linda's garden in July (lavender, thyme, dill, cilantro, day lily, squash blossom, Nasturtiums, chives, and basil). After falling out of favor for many years, cooking and garnishing with flowers is back in vogue once again.
The Natural Gardener
Potatoes are a versatile vegetable that is eaten all year round. The tubers vary in size, colour, texture and taste and can be grown from spring to autumn. Cultivation notes
Potatoes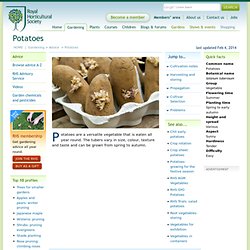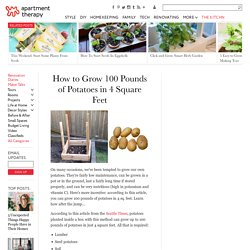 On many occasions, we've been tempted to grow our own potatoes. They're fairly low maintenance, can be grown in a pot or in the ground, last a fairly long time if stored properly, and can be very nutritious (high in potassium and vitamin C). Here's more incentive: according to this article, you can grow 100 pounds of potatoes in 4 sq. feet. Learn how after the jump...
Container gardening isn't only for savvy urban gardeners and folks with limited space to grow, it can also be for folks who want to maximize their yields in a controlled environment.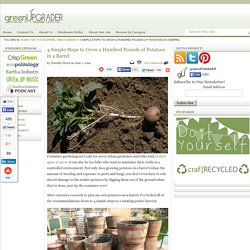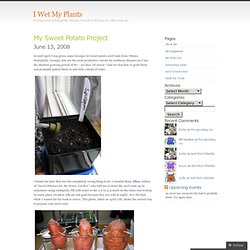 June 13, 2008
My Sweet Potato Project « I Wet My Plants
Rating: 7.9/10 (9 votes cast) When you visit your local market or garden centre, check out their herb selection.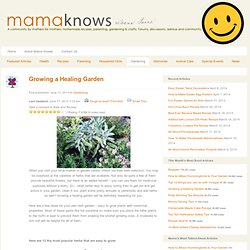 Growing a Healing Garden | Mama Knows
Factors Affecting the Colour of Carrots
Growing Carrots - Carrot Cultivation Guidance, hints and tips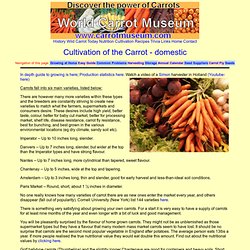 It's a common misconception that the only site to grow vegetables in s one that's in full sun.
In the Garden Online - Colleen's Picks - Ten Vegetables You Can Grow in Shade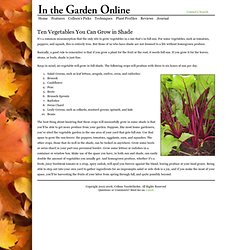 Grow your own ginger Ginger is an essential ingredient in Asian cooking. Growing your own is easy and provides an endless supply of ginger for your cooking.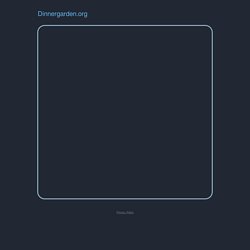 Did y'all know that you can take this and turn it into… This?
Read the seed packet Most people don't read the instructions and then wonder why the plants don't thrive. You'll get tips on planting, nurturing, and harvesting your vegetables on better labels.
Growing a Vegetable Garden at Epicurious
Side stems affect plant vigor
Pruning Tomatoes
mpanion Plants : Gardenstuff Flowers, Herbs and Vegetables, All the wildflower, flower, herb and vegetable seeds you will ever want, the best range for sale online in New Zealand
{*style:<b>Companion Planting </b>*} Calendula & Marigold
Square Foot Gardening Templates | Chiot's Run
March 19th, 2009
cincinnati-oh/planting-calendar/45219#below_plans
10 Free Resources For Garden DIY & Upcycling Inspiration
Adirondack Blue - Johnny's Selected Seeds
Potatoes - Potatoes-All Blue-Organic
Bona Fide Organics: Organic Seed Potatoes