News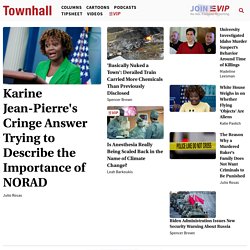 Apr 20, 2014 | Login | Signup Obamacare's "Unfolding Fiscal Disaster" PETA Uses Children to Shame First Lady for Using Real Eggs in WH Easter Egg Roll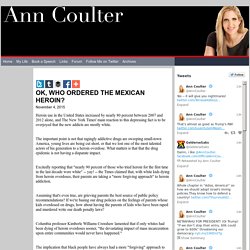 Video of hilarious student "sit-in" at Dartmouth - Students Occupy Parkhurst (Watch all four parts!) Comments summarize it: Who the hell is Milli Vanilli texting the entire time? The snapping is fucking hilarious; I can hardly believe this is real
Here we go again. Liberal media outlets CNN and MSNBC have joined forces with the biased, numbers-cooking Southern Poverty Law Center and New America Foundation to foment renewed fear and hatred of conservative Americans. Their latest talking point: "Right-wing" terrorists have caused more American deaths than Islamic jihadists since 9/11. CNN ran with the "story" first. MSNBC's Rachel Maddow hopped on the bandwagon tonight and the Blame Righty echo chamber is whipping up another witch-hunt frenzy. According to these divisive and demagogic fear-mongers, "right-wingers" have killed 34 people since 9/11 for "political reasons," including the three innocent victims of last week's Kansas City Jewish community center shootings, while jihadists have killed 21.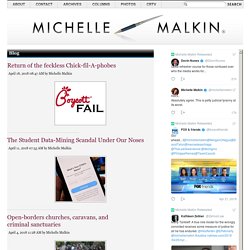 Thomas Sowell was born in North Carolina and grew up in Harlem. As with many others in his neighborhood, Thomas Sowell left home early and did not finish high school. The next few years were difficult ones, but eventually he joined the Marine Corps and became a photographer in the Korean War. After leaving the service, Thomas Sowell entered Harvard University, worked a part-time job as a photographer and studied the science that would become his passion and profession: economics. After graduating magna cum laude from Harvard University (1958), Thomas Sowell went on to receive his master's in economics from Columbia University (1959) and a doctorate in economics from the University of Chicago (1968).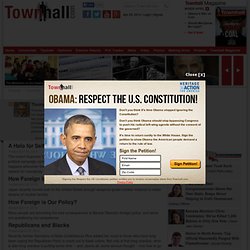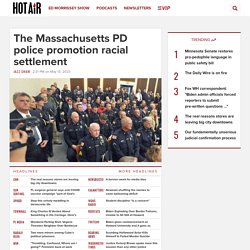 Mozilla CEO "resigns" after uproar over his opposition to gay marriage Apr 3, 2014 4:41 PM by Allahpundit "It's clear that Brendan cannot lead Mozilla in this setting." GOP rep: Soldiers should be allowed to carry guns on a military base Apr 3, 2014 11:21 AM by Allahpundit "I personally think if you're trained for combat, you ought to be able to carry a weapon."
Feds form grand jury to probe Chris Christie's role in Bridgegate... Afghans line up for blocks to vote for new leader... $1.5 MILLION Hotel Bill for Obama's One-Day Visit to Brussels... Holder defends using DOJ airplane for 27 personal trips... Maryland: 60,000 Obamacare Sign-Ups, 73,000 Lost Insurance... Fear of penalty reason for late surge in CA...