Sites ressources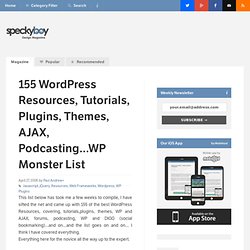 This list below has took me a few weeks to compile, I have sifted the net and came up with 155 of the best WordPress Resources, covering, tutorials,plugins, themes, WP and AJAX, forums, podcasting, WP and DIGG (social bookmarking)…and on…and the list goes on and on… I think I have covered everything. Everything here for the novice all the way up to the expert. Essential Requirements and Installation 1. Download Latest Version of WordPress (currently WP2.5.1). 2.
155 Wordpress Resources, Tutorials, Plugins, Themes, AJAX, Podcasting…WP Monster List
In this post, I will show you a simple way to add a distraction-free "Reading Mode" to your blog. You can see the end result on this Reading Mode demo site (Click the highlighted "Reading Mode" link). The purpose of adding a feature like this is to enable a visitor to remove all the clutter of your site, and focus solely on the post itself.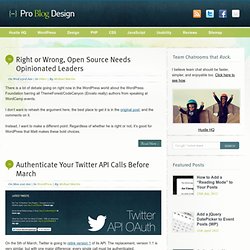 WordPress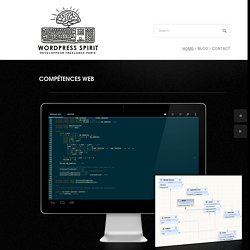 Je suis un "Geek" avant tout ! Au départ, c'est pour réaliser des projets personnels que je me suis intéressé aux langages de programmation et aux usages d'Internet. Aujourd'hui, après plusieurs années d'apprentissage en autodidacte, je conçois et développe des sites Internet pour les autres. En travaillant avec des partenaires issus de divers horizons, j'ai pu élargir mon champs de vision et nourrir ma curiosité au fil des projets pour gagner en efficacité.
Wordpress Spirit
Long time with no giveaway here on WpRecipes! Today, my partners from MightyDeals are offering you the chance to win a bundle of 5 amazing WordPress themes. Just read, and join if you want to win! A word about Mighty Deals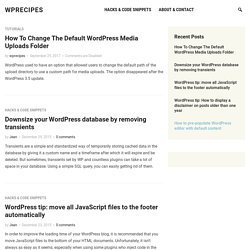 CatsWhoCode.com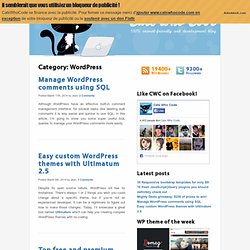 2013 has been a very exiting year for the WordPress community and tons of super handy code snippets, hacks and tips were published. I have compiled my favorite hacks and snippets from the year 2013 in this article, a must-bookmark for every WP developer! Social networks are a very important way to publicize your blog and attract new visitors. So you definitely need to make sure that your website or blog interacts with Facebook, Twitter, Google + and other networks. In this article, I have compiled a list of super useful snippets to interact with popular social networks.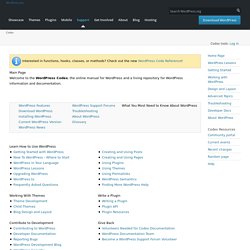 WordPress.org Ready to get started?Download WordPress Codex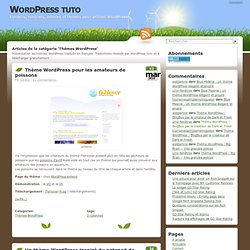 Voici donc un bien joli thème avec en particulier un pied « toujours visible » sur le thème du gazon. Ce thème serait d'ailleurs pas mal pour rafraichir cet horrible site sur les tondeuses et la pelouse. Remarquez aussi les gentils petits papillons qui ornent les titres des articles… Page du thème : chez Extend.
Nenuno creative
Posted on September 27, 2012 by Hans It's no doubt WordPress is the most widely used open source CMS system in today's internet. With thousands of free and premium themes, you can greatly expedites your development process of your eCommerce website in a professional way.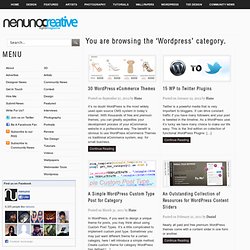 Every now and then, a story pops up about a WordPress website being compromised. The reasons for such security issues can be many — ranging from a flawed plugin to an outdated version of WordPress or a Pharma attack. All said and done, if you are running a WordPress website, it becomes your task to ensure that your site is in good health and safe from malicious hackers.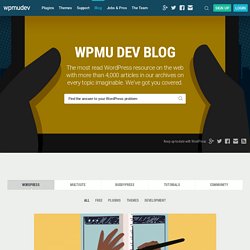 Advertisement Web designers and developers are getting an increasing number of requests from clients for custom theme development, and a growing number of designers are also building their own themes to distribute for free or to sell as premium themes. With all of the WordPress development that is going on, there is a need for an organized collection of resources to educate, inspire and equip developers to improve the quality and efficiency of their work. This post provides all kinds of WordPress-related resources to do just that.
WordPress Developer's Toolbox - Smashing WordPress