Violin
Old-Time Fiddle Tunes
This is a collection of old-time fiddle tunes — most of them from Appalachia — that I collected for my own use and would like to share with other fiddlers who love this kind music.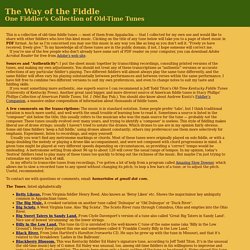 Free Sheet Music: Klezmer Folktunes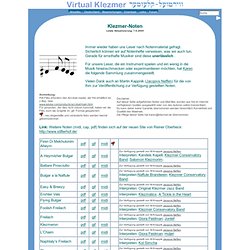 virtual klezmer
Immer wieder haben uns Leser nach Notenmaterial gefragt. Sicherlich können wir auf Notenhefte verweisen, was wir auch tun. Gerade für ernsthafte Musiker sind diese unerlässlich .
Fiddle Studio