Yoga Stuff
In the Current Issue Every time you step onto your mat it's a new beginning. To celebrate this spirit, this new year's issue is packed with tips, inspiration, and practice advice to infuse your yoga with the energy of possibility. Kirtan rocker Sean Johnson explains how bringing a contemplative aspect to your mat can spark deep transformation, Andrea Ferretti shares her experience of returning to a regular practice after a break, plus we found the best foods to ignite your energy, present a twisting sequence to boost your immunity, and much more!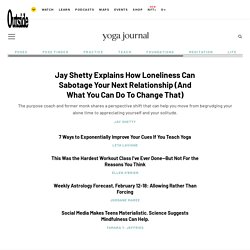 I was wondering just how early doshas can begin to be known and addressed in children? I have two 2 1/2 year olds with very different but very definite temperaments — are wee ones able to eat following doshic principles that seem to apply to them? Just what is it like to be a toddler in the Ayurvedic world? Please know that they are already being fed the most nourishing and healthiest foods and are very healthy and thriving.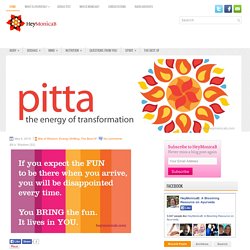 HeyMonicaB: A Blooming Resource on Ayurveda — An Ayurvedic Blog: Your Modern Guide to Living Healthy Through Ayurveda
Christians Practicing Yoga | Yoga from a Christian Perspective
…to this gathering place of quietly excited, energized people. The construction of this site has been a real labor of love on the part of many people who have generously contributed their time and talent, wisdom and experience. We are Christians from a broad range of traditions: Baptist, Catholic, Episcopal, Lutheran, Methodist, Orthodox, Presbyterian, United Church, Church of the Savior and a variety of Free Church traditions.
Saturday, January 2nd, 2010 Cross Posted (& Edited) from Linda's Yoga Journey HEALTH: 1. Drink plenty of water. 2. Eat breakfast like a king, lunch like a prince and dinner like beggar. 3.