Teacher Librarian
Toddler Approved!: Book of the Week: The Little Old Lady Who Wasn't Afraid of Anything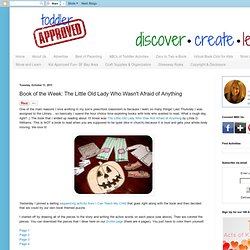 One of the main reasons I love working in my son's preschool classroom is because I learn so many things!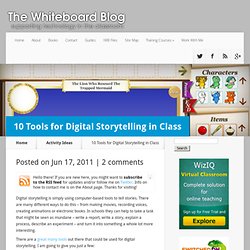 Hello there! If you are new here, you might want to subscribe to the RSS feed for updates and/or follow me on Twitter . Info on how to contact me is on the About page. Thanks for visiting! Digital storytelling is simply using computer-based tools to tell stories.
I promised I would share more about my literacy centers .
never ending story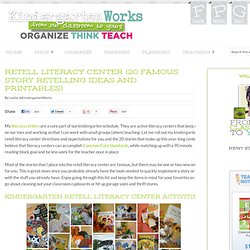 Welcome!
The Download Café
The Book Bug
Elementary Research Models
Teachers Notebook
Spaghetti Book Club - Book Reviews by Kids for Kids!
Create Book Trailers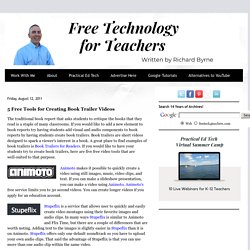 The traditional book report that asks students to critique the books that they read is a staple of many classrooms. If you would like to add a new element to book reports try having students add visual and audio components to book reports by having students create book trailers.
Super 3
super3
The Super3 The Super3 is the early childhood version of The Big6 Skills tm . The Big6 Skills tm was written by Mike Eisenberg and Bob Berkowitz.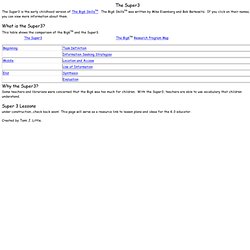 Big6™ Home Page - Visit the Official Big6™ Home Page to get an overview of the process from its co-developer, Dr. Mike Eisenberg. You'll want to visit this site often to explore the wide range of resources for teaching and learning with the Big6™ around the world.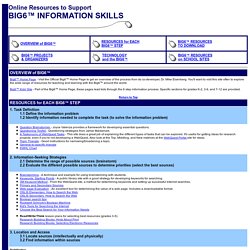 Pinky Dinky Doo Story Maker
Language Arts Activities | Interactive Whiteboard Resources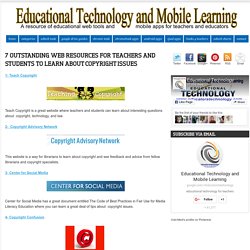 As more and more of our students are having free access to internet and its plethora of resources, copyright issues jump to the surface and it becomes incumbent on us as educators and teachers to help these students learn about how to respect copyrights and avoid infringment issues.
7 Outstanding Web Resources for Teachers and Students to Learn about Copyright Issues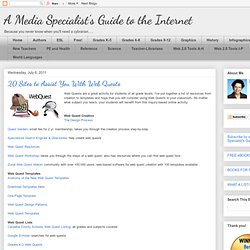 Web Quests are a great activity for students of all grade levels. I've put together a list of resources from creation to templates and hope that you will consider using Web Quests in your classroom. No matter what subject you teach, your students will benefit from this inquiry-based online activity. Web Quest Creation The Design Process Quest Garden - small fee for 2 yr. membership; takes you through the creation process step-by-step Web Quest Lists Catawba County Schools Web Quest Listing - all grades and subjects covered
Web Quests