Dodads
Build Your OWN DIY AC! « WillWalker.com. How to Build a Go-Kart in One Day - DIY Go Cart Plans. Builder: Larry Erd, Pompano Beach, Fla.Plans: spidercarts.com "Black Widow" Cost: $689.15 1.)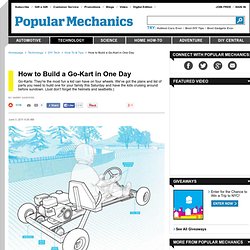 Plans and Parts Erd and his 7-year-old son, Harrison, used $14.99 plans for the "Black Widow" go-kart from spidercarts.com. Plans like these, whether they are free or require a fee, often give frame dimensions but leave steering, axle, throttle and cable connections up to the builder. Amp Up a Laser Pointer. From Wired How-To Wiki Illustration by Lab Partners Your laser pointer could be doing so much more than highlighting PowerPoint slides and blowing your cat's mind.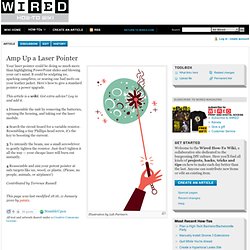 It could be sculpting ice, sparking campfires, or searing one bad mofo on your leather jacket. Here's how to give a standard pointer a power upgrade. This article is a wiki. Cool paper toy. How to Make Google Translate Beatbox. Not sure if this falls in the category of Easter Egg or clever manipulation, but either way, there go our afternoons: Redditor harrichr has devised a scheme for turning Google Translate into a makeshift beatbox machine. 1) Go to [1] Google Translate2) Set the translator to translate German to German3) Copy + paste the following into the translate box: pv zk pv pv zk pv zk kz zk pv pv pv zk pv zk zk pzk pzk pvzkpkzvpvzk kkkkkk bsch4) Click "listen"5) Be amazed :) For the lazy, just click this link and it'll be done for you.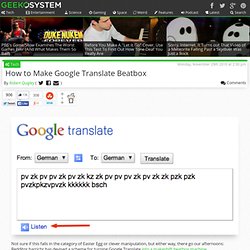 There's nothing magical about this particular sequence, and there's tons of room for experimentation: In German, anyway, "pv" and "zk" make complementary breathy sounds and clicks, respectively. Spaces add pauses. No idea why "bsch" makes that parrot-chirpy sound, but there you go. Beardo Beard Hat, A Knitted Beanie With Detachable, Foldaway Beard. Watermark Tee by Sweet Verbana. Hello U-Create readers!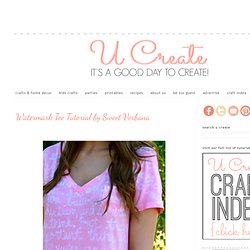 I am so excited to be guest posting here today. It just so happens to be my first guest post and I'm still a little shocked that it's here at Ucreate, one of my favorite blogs!
Seven Surprising Uses for Baking Soda - Health. Let us be clear: Baking soda is not going to permanently cure your acne or turn back the cruel hand of time.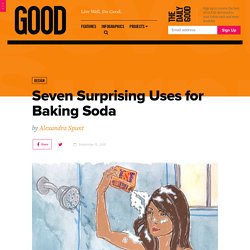 But if you're looking to detoxify your body and your household, this multitasking ingredient will make your life easier (and more beautiful) without denting your coffers. Mom may have taught you that baking soda will make your bread rise and your fridge smell better, but did you know of its many cosmetic applications? Even the ancient Egyptians—and what beauty post would be complete without them? —used a compound similar to baking soda as soap. The stuff is antiseptic, antifungal, and lightly exfoliating.
---