Random Links
A Proposed SEC Rule Would Force Companies To Disclose Cyberattacks
Google's Music Beta first look: it's miserable
Google's Music Beta is supposed to provide users with a way to access the music anywhere, anytime as easily as physically possible. But it's just not that easy. I've spent the past few hours trying to navigate my way through Music Beta and ended up finding new frustrations at nearly every turn.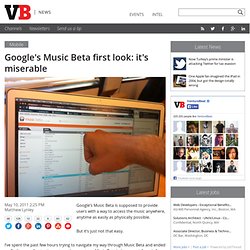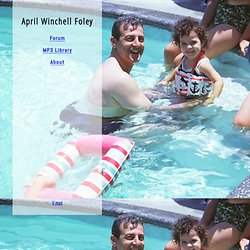 By now you have probably read this story about Urban Outfitters allegedly ripping off an Etsy artist's necklace designs.
Urban Outrage
It's a Saturday and you want to watch your favorite YouTube star's show , a big Hollywood movie , a clip of your friend's weekend in Austin, a newly-released music video , a global sporting event , a live concert and breaking news from Japan . Six years ago, when YouTube first arrived, you'd have to go from TV to laptop, desk to couch, or platform to platform, to do all this. Six years ago, there were also two types of video: video you watched on your TV, and video you watched on your laptop.
Welcome to the future of video. Please stay a while.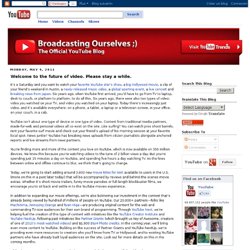 Male Gamers Put Women To Shame When It Comes to Shopping
I am a big advocate of low-cost virtual assistant program Fancyhands : $35 per month for up to 15 tasks requested by email. I've posted some pretty complicated requests over the last 6 months or so that I've been subscribed. People ask me about the service often, so I thought I'd show readers here how it's been going over the last few months.
Marshall Kirkpatrick, Technology Journalist » Fancyhands: A Review of My Last Two Months of Tasks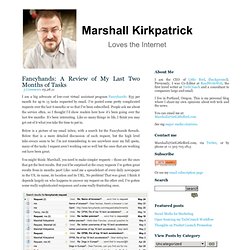 I've had two recent conversations in which people have mentioned the "grow first, monetize later" philosophy as one of the signs of the coming bubble apocalypse, and this post is to argue why it's very smart and rational to focus on getting millions of users first. (This post is part of my 2011 blogging roadmap )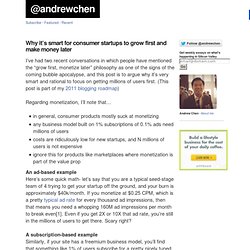 Why it's smart for consumer startups to grow first and make money later
Archaeologists Find 17 Pyramids, 1K Tombs, 3K Settlements Using Online Satellite Images
SF Online Community MeetUp - Guest Speaker Randy Paynter, Care2.com - San Francisco Online Community Meetup Group (San Francisco, CA
May 25, 2011 · 7:00 PM This location is shown only to members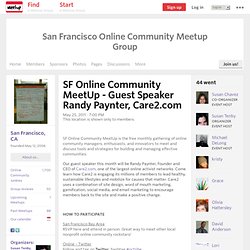 CBSNews.com to debut social show 'What's Trending'
Analyst Predicts Kindle Revenue To Hit $5.42 Billion In 2011 - eBookNewser
By Wendy Tan White (Founder & CEO, Moonfruit)
Women 2.0 - Founding Startups » Never Been a Better Time for Women Entrepreneurs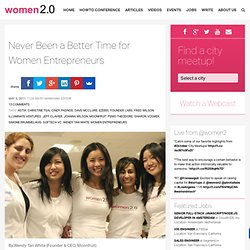 Win Customer Loyalty By Supporting Your Community : Managing
A Simple #BlueKey Can Change the Lives of Thousands
Your Online Form Not Converting? Here's Why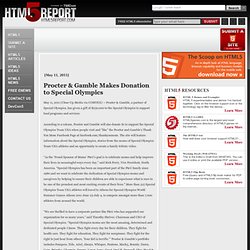 May 11, 2011 (Close-Up Media via COMTEX) -- Procter & Gamble, a partner of Special Olympics, has given a gift of $250,000 to the Special Olympics to support local programs and services.
Procter & Gamble Makes Donation to Special Olympics
False Allegations Upend Lives of 2 Muslims in Army
Shortly before Christmas 2009, they graduated from boot camp, proud just to have made it.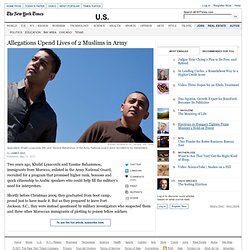 I'm somebody who needs a challenge.
The 28-Day Challenge | Social Butterfly Guy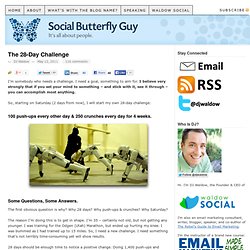 Flipboard, the leading social news app for iPad, has tripled daily usage in the last two months, CEO Mike McCue said in a chat on Thursday. The app now sees eight to nine million daily "flips."
Flipboard Triples Usage and Prepares New App for Power Users | Liz Gannes | NetworkEffect | AllThingsD
Mini Keyboard With Built-in Touchpad Lets You Control All Your Devices
iTablet is a mini Bluetooth keyboard with a rear-facing touchpad that takes advantage of the fact that humans have opposable thumbs. This versatile input device lets you control Windows 7 and XP PCs, iPads , iPhones , Android phones and tablets, interactive TV hardware and gaming consoles — just about anything with Bluetooth connectivity.
Okay, first of all let's cut to the chase. We marketers can get ourselves in a big frothy tizzy over new terms. And, Web Engagement Management is no exception.
3 Keys for How Web Content Management & Web Engagement Work in the Real World
PowerWomen: Raising a New Generation of Tech Gurus and Busting Stereotypes
Google Analytics Now Tracks Page Load Speeds to Help You Optimize Your Site
Watch: 14-Year-Old Blows Judges' Minds on 'Australia's Got Talent' with Whitney Houston Cover - Towleroad | #gay #news
Who's In? U.S. Solar Industry Bands Together To Cut Costs, Make Panels Better
The U.S. solar industry is banding together to fend off an onslaught of global competition, and to lower the cost of manufacturing solar technology domestically.
Google's Plan To Win Location & Social
Pandora Hits 10 Billion Thumbs Up or Down
Infographic: What Congress Would Look Like If It Really Represented America - Politics
How Female Influencers Communicate Online
» From Mangoes to Skype – A Kiva Fellow's Take on the Transformative Power of Technology
Machine Gunners and Gardeners
How I Organize Google Reader for Blog Commenting - Kikolani
Inbound Marketing Summit Home | New Media Marketing Conference
Celebrating Open Government: Sunlight Foundation Turns Five
Dear SEC Commissioners… Sincerely, 25,952 Concerned Consumers | RAISE Hope for Congo
How I Pwn* My Inbox At All Times
Crowd-sourced Drinking Fountain App Coming to Android Phones
Mobile
tendollarsandalaptop
Brands Should Create Long Term Experiences On Mobile Platforms
Never Be Left Out
Bianca Jagger Human Rights Foundation Appeals For The Immediate Release of Ai Weiwei
StandUp and Dance | StandUp And Dance
Can I Get Some Sustainability With That Shake?
Netflix CEO Reed Hastings: In Ten Years, "We Will All Have A Gigabit To The Home"
BlogHer Study Shows the Continued Slide of Twitter Influence, Facebook Makes Gains