Artwork
Symmetrical Faces | Emphasa
flow_lion.jpg (1285×912)
Day 160 of 365
Smashing Picture
Only Have Eyes For Disney: Pics, Videos, Links, News
Incredibly, impossibly beautiful time lapse video
You will NEVER guess what this ad is about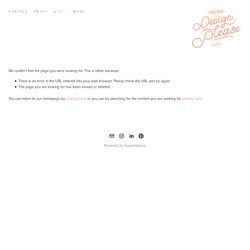 More Design Please - MoreDesignPlease
Wake Up and Smell the "I Don't Want to Talk to You" By Katelyn If you met me five months ago after a date I really liked that never called again, I'd be elbows deep ina pint of Ben & Jerry's Chunky Monkey. Boy have I changed in a short time. Since cannon balling intothe dating scene, I've been forced to handle rejection in a more productive manner.
The Art of Negative Space. on the Behance Network
Awesome stuff by Diego Fernandez
image.jpg from shadowness.com
42.jpg from waheednasir.com
Stu Horvath ~ A Very Long Year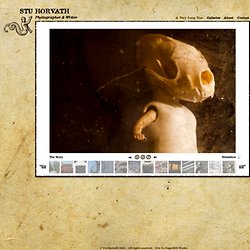 After splicing together the doll parts and the animal skull and wrapping the mass in bandages, the alchemical formula was applied along with a strong electrical current and then the whole thing was buried in manure for forty days. Upon digging the foul smelling thing up and removing the bandages, the creature flailed about unseeing while making a terrible, pitiful wailing sound. It only grew silent when confined to a bell jar with a slice of apple to gnaw on.
City-Scape.jpg from screentreats.com
Innocent Girls - A Series of Graphite Works by May Ann Licudine | culturazzi.org
May Ann Licudine is a lowbrow illustration artist from La Union, Philippines and did her Bachelor's of Fine Arts in Visual Communication from the University of the Philippines College Baguio ner. After studying art for five years, May started to take commissions from clients worldwide. The artist's works reflect her strong Japanese influence and show girls with long dark hair and pensive faces, nature, and animals.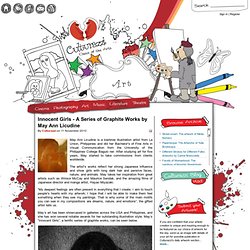 Moleskine Sketchbook #01 on the Behance Network
Speed Painting 1 by *GoddessVirage on deviantART
199770_5044644_l.jpg from s6cdn.net
Stockholm Metro | Fubiz™
batman-spawn-violator-joker1.jpg from myconfinedspace.com
Illustrations by Daniela Uhlig | Designerscouch #thecritiquenetwork
Crazy Illustrations By Chow Hon Lam
DOUBLE EXPOSURE PORTRAITS on the Behance Network
-The end of the Line- by ~R-SRaven on deviantART
Spray Can Paper sculpture created by Julien... | Jonathan Moore