Artwork
Day 160 of 365
Smashing Picture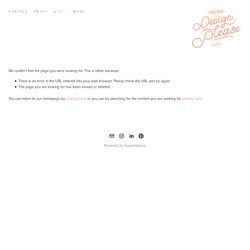 More Design Please - MoreDesignPlease
I first saw Nemadji Pottery on the fab.com vintage market and immediately fell in love. The colors of the clay have a wonderful water color effect, giving it a very modern feel. Who would have guessed these pieces were made decades ago? If you're looking to purchase Nemadji Pottery for yourself, they can be found all over eBay and etsy ! "Nemadji pottery is that early 20th century invention that somehow got mixed up with a Native American tribe.
image.jpg from shadowness.com
42.jpg from waheednasir.com
Stu Horvath ~ A Very Long Year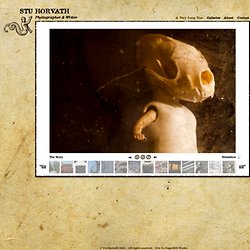 After splicing together the doll parts and the animal skull and wrapping the mass in bandages, the alchemical formula was applied along with a strong electrical current and then the whole thing was buried in manure for forty days. Upon digging the foul smelling thing up and removing the bandages, the creature flailed about unseeing while making a terrible, pitiful wailing sound. It only grew silent when confined to a bell jar with a slice of apple to gnaw on.
Innocent Girls - A Series of Graphite Works by May Ann Licudine | culturazzi.org
May Ann Licudine is a lowbrow illustration artist from La Union, Philippines and did her Bachelor's of Fine Arts in Visual Communication from the University of the Philippines College Baguio ner. After studying art for five years, May started to take commissions from clients worldwide. The artist's works reflect her strong Japanese influence and show girls with long dark hair and pensive faces, nature, and animals.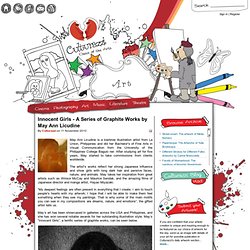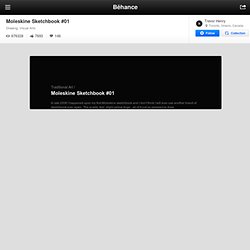 Traditional Art / Moleskine Sketchbook #01 In late 2008 I happened upon my first Moleskine sketchbook and I don't think I will ever use another brand of sketchbook ever again. The quality, feel, slight yellow tinge - all of it just so pleasant to draw on. When I first started sketching inside of the book, I felt my line quality and hatching were somewhat lacking and so I set myself a goal. Even now, I do not know exactly what that goal is, other than when my work meets it, hopefully I will know. Enough writing though, here are some choice pages from my first moleskine.
Speed Painting 1 by *GoddessVirage on deviantART
199770_5044644_l.jpg from s6cdn.net
batman-spawn-violator-joker1.jpg from myconfinedspace.com
-The end of the Line- by ~R-SRaven on deviantART
Spray Can Paper sculpture created by Julien... | Jonathan Moore