Datamaskin
Inteno x5668b passord / bruker - Norsk Freakforum
Etter 9.10 firmware (både med og uten R12 på slutten) så står ikke lenger passordene i klartekst i passwords.html filen, men superbrukerpassordet er fortsatt VebBfB1963 (Vi er berømte Brann fra Bergen 1963). Med 9.10 firmware så har også routeren forbedret ACL så du slipper at hvem som helst med din WAN-IP kan logge på via telnet/http. Hvis du ikke får logget på med dette passordet så begynner du naturligvis med å resette routeren til fabrikkinnstillinger (stikk noe inn i resetthullet og hold inne i ~10 sekunder). Hvis det ikke fungerer, post hvilken firmware versjon som står står på første siden etter du har logget inn med user/user. Og hvis du prøver med NextGenTel sitt superbrukerpassord VebBfB1964 på en Inteno utlevert fra et helt annet selskap (som Get/Loqal), så fortjener du ikke bedre enn stock konfig på routeren.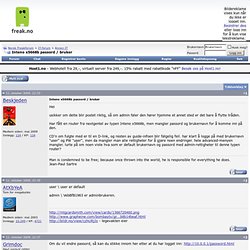 I hope you have enjoyed our collection of funny computer quotes, Linux quotes, and all those quotes that we have shared with you so far. For today, I've decided to gather a good number of my all-time favorite programming-related quotes. Most of the programming quotes I've collected are made by some of the famous names in the industry, while others came from not-so-famous people. Nevertheless, they are all witty so I hope you will find them fascinating and enlightening.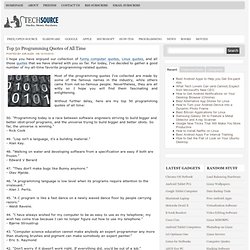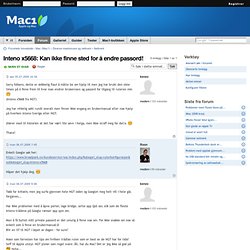 Inteno x5668: Kan ikke finne sted for å endre passord! • mac1
Takk for initiativ, men jeg surfa gjennom hele NGT siden og Googlet meg helt vill i hele går, forgjeves... Har ikke problemer med å åpne porter, lage bridge, sette opp QoS osv, slik som de fleste Inteno trådene på Google ramser opp spm om. Men å få byttet mitt private passord er det umulig å finne noe om. For ikke snakke om noe så enkelt som å finne en brukermanual:DBlir en tlf til NGT i løpet av dagen - for sure!