Typographie
George Auriol
IP
Lyon Text & Display Lyon is a suite of contemporary reading typefaces for modern publications, based on historical models of the 16th century punch cutter Robert Granjon. Lyon reflects our convictions about modern digital typeface design: A decisively digital outline treatment that reveals our modern repertoire of tools, and the typeface itself as a modern design tool, paired with a certain Times -like unobtrusiveness in the Text sizes, contrasts nicely with Lyon's 16th century heritage.
Atelier Carvalho Bernau: Lyon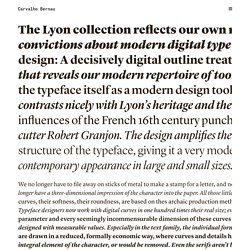 Type and Media 2012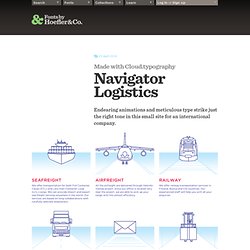 The American Institute of Graphic Arts has announced that Jonathan Hoefler and Tobias Frere-Jones will be awarded the 2013 AIGA Medal, the profession's highest honor. "In recognition of their contributions to the typographic landscape through impeccable craftsmanship, skilled historical reference and insightful vernacular considerations," the award recognizes both the work of Hoefler and Frere-Jones, and the accomplishments of the H&FJ type foundry throughout its twenty-four years. Since 1920, the AIGA Medal has been presented annually to innovators who set standards of excellence for design. Past recipients have included Charles and Ray Eames, architect Philip Johnson, publisher Alfred A. Knopf, photographer Richard Avedon, and artist Saul Steinberg. Typeface designers to have received the award include W.
H&FJ News
Designing type systems
I remember a conversation from back in my student days where my typophile friends and I debated what the ultimate typeface of the twentieth century was, a typeface that summed up all of the era's advancements and knowledge into a coherent whole, one that would be a reference for years to come. Helvetica was one of the candidates for its sheer ubiquity, proof of its overall acceptance. Another, more subtle proposal was Jan van Krimpen's Romulus, one of the first typefaces to have related Sans and Serif versions.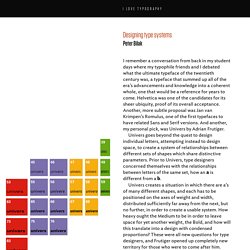 FontLab - From Illustrator To FontLab
Font Lab Project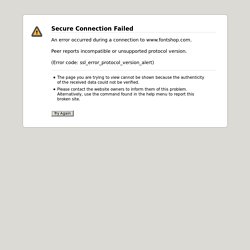 Follow @TypeTips on Twitter
Apeloig