Blog typo
Type is typically one-color. Of course, after it's set, a user can manipulate letters with a texture or a gradient; but out of the box, a font is usually capable of a single color. This is where layer fonts change the game. With glyphs that are designed to be overlaid on top of each other, layer fonts make it easy to apply multiple colors and other effects without extra steps or leaving the comfort of your typesetting or layout app.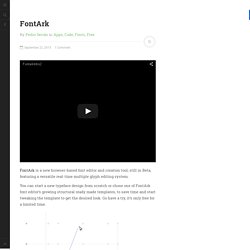 26 Symbols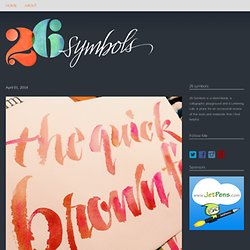 To test how the pens handle lettering with built-up weight, I first drew mono-line serif caps and added weight to parts of the letters. This gave me a good sense of each pens tip feel and ink flow on the paper. The Staedtler was the clear winner for this application. The tip glides on the paper surface with just the right amount of friction providing great control while still allowing for smooth lines and curves. It's ink lays down smoothly on the paper and has very little feathering. It is the lightest shade of black of the three but that doesn't bother me in fact, I actually like it's softer charcoal color.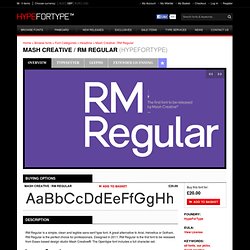 RM Regular
RM Regular is a simple, clean and legible sans-serif type font. A great alternative to Arial, Helvetica or Gotham, RM Regular is the perfect choice for professionals. Designed in 2011, RM Regular is the first font to be released from Essex based design studio Mash Creative®. The Opentype font includes a full character set.
Betatype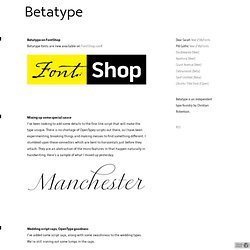 I spent the better part of the morning drawing in fontforge using spiro curves. Despite a lot of crashing and some fumbling as happens with new tools, it was a really positive experience. The one thing that I haven't yet been able to get used to is when you move a spiro point, it tends to move the curves all around the glyph. It can be a little unsettling to fix one side of a bowl, only to have it slosh around when you move the other side.
font.is
As described in a help file from Adobe a new option for hyphenation was added to InDesign CS6 (in fact it appeared in version ID 5.5) and continues in InDesign CC. Hunspell is a free software and widely used in various applications you might be using every day. This option makes it possible to add […] Read More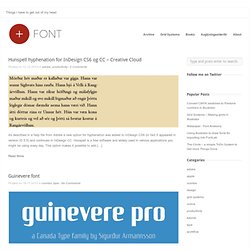 Ralf Herrmann: Wayfinding & Typography |
Frozen water, in the right hands, can be extraordinary. Next time you're sitting in front of an expert bartender, don't be surprised when she reaches for a club and chisel. A carefully carved chunk of ice can withstand more than one pour of a straight spirit, become infused and round slowly with the night. After your last sip, the seasoned ice remains.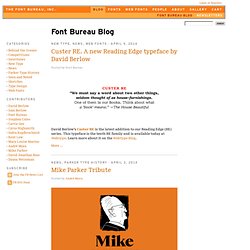 Font Bureau Blog
One problem with releasing lots of pre-​​release builds to my Kickstarter backers is that I don't test every single one as much as I otherwise would. Generally any errors are minor, but earlier today I managed a moderately important one: I didn't remove overlapping paths in my outlines first. Well, actually, I did remove overlap, but as I did not first decompose my composite glyphs, it didn't fix most of the problem cases. Why would you have overlapping paths in your glyph outlines, and why would it be a problem?
Phinney on Fonts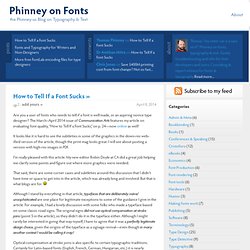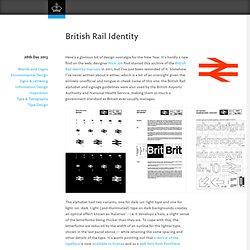 Here's a glorious bit of design nostalgia for the New Year. It's hardly a new find on the web; designer Nick Job first started this archive of the British Rail identity manuals in 2011, but I've just been reminded of it. Somehow I've never written about it either, which is a bit of an oversight given the entirely-unofficial and tongue in cheek name of this site: the British Rail alphabet and signage guidelines were also used by the British Airports Authority and National Health Service, making them as much a government standard as Britain ever usually manages. The alphabet had two variants, one for dark-on-light type and one for light-on-dark. Light (and illuminated) type on dark backgrounds creates an optical effect known as 'halation' - i.e. it develops a halo, a slight sense of the letterforms being thicker than they are.
The Ministry of Type
Although its release is still almost two months away, anticipation for The Dark Knight Rises – the third act in Christopher Nolan's re-imagination of the Batman mythos – is… errr… rising to a fever pitch. This is partly due to the incredible success of that other superhero blockbuster The Avengers which has been shattering all kinds of box office records (over 1 billion dollars!?). Nolan's stylishly contemporary and edgy version may make us forget that Batman's adventures on the screen started in a rather goofy way. The deliciously campy television series, in which the ludicrously straightlaced Caped Crusader battled evil in this parody of the comics, ran for three seasons from 1966 to 1968.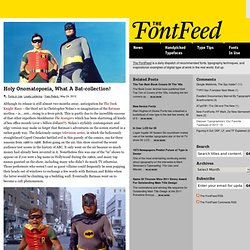 Holy Onomatopoeia, What A Bat-collection!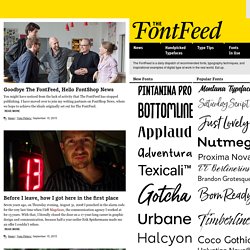 TYPO San Francisco Next Week Excitement is building in the Bay Area, both at FontShop's San Francisco office and the local (and not-so local) design community. For two inspiration-packed days, on Thursday April 10 and Friday April 11, some 30 international speakers will delight the audience at TYPO San Francisco "Rhythm" in the Yerba Buena Center for the Arts. The organisation predicts a sell-out, so get your tickets sooner rather than later. Read more
A2-TYPE
SpiekerBlog
We now have two FAG proof presses, one Grafix, a Kor­rex Berlin, a Kor­rex Nürn­berg, a Kor­rex Frank­furt and a Hei­del­berger Tiegel (platen). We won't even men­tion all the small platens in the shop. And as off last week, all the presses are up and run­ning, although the lat­est FAG needs clean­ing up and repainting.
28 Top Typography Blogs Ranked by Top Graphic Design Blogs | BonFX – Freelance Graphic Designer
By Douglas Bonneville on September 23, 2009 Grab your beveled pica ruler, Letraset rub downs, and your favorite browser. We did some fresh research to discover what the best typography blogs are, according to the top graphic design blogs. We went through our own lists (see Related Posts below) of top graphic design blogs, some other lists, and tallied up all of their recommendations, comments, and anecdotal data to discover the 28 top typography blogs. We sorted the list from "most recommended" down to "regular recommended".