Informatique
main
GPSBabel converts waypoints, tracks, and routes between popular GPS receivers and mapping programs. It also has powerful manipulation tools for such data. By flattening the Tower of Babel that the authors of various programs for manipulating GPS data have imposed upon us, it returns to us the ability to freely move our own waypoint data between the programs and hardware we choose to use. It contains extensive data manipulation abilities making it a convenient for server-side processing or as the backend for other tools. It does not convert, transfer, send, or manipulate maps. We process data that may (or may not be) placed on a map, such as waypoints, tracks, and routes.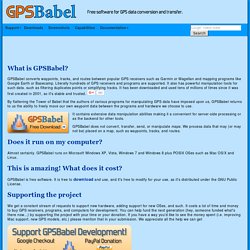 Page Personnelle de Frédéric Fürst
FGIS: The Forestry GIS plugin to the TatukGIS Editor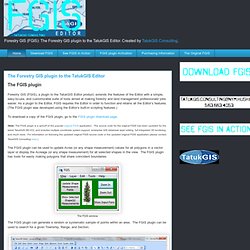 The FGIS plugin Forestry GIS (FGIS), a plugin to the TatukGIS Editor product, extends the features of the Editor with a simple, easy-to-use, and customizable suite of tools aimed at making forestry and land management professionals' jobs easier. As a plugin to the Editor, FGIS requires the Editor in order to function and retains all the Editor's features. (The FGIS plugin was developed using the Editor's built-in scripting features.) To download a copy of the FGIS plugin, go to the FGIS plugin download page.
jTDS JDBC Driver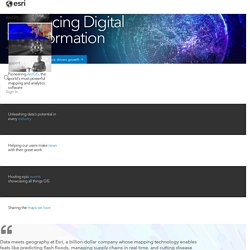 Menu Store | Contact Us | Careers Bringing Our Best to DC
English description Pocket eRelevé is an innovative mobile solution for painless ecological data entry. Designed for naturalists, it conveniently replaces the pan and paper on each and every one of your field excursions. Pocket eRelevé is developed the use of the ecological data. It is the ideal companion of your ecological surveys! French description
pocket-ereleve - Innovative mobile solution for painless ecological data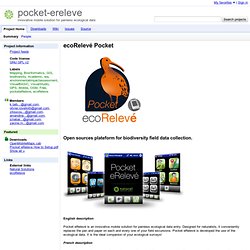 GeoTools The Open Source Java GIS Toolkit — GeoTools