Comedy
Gay Rights
Grammar
How Stuff Works
Inbread Animals
Mac vs. PC
Our latest data project was to analyze how self-described Mac and PC people are different. The infographic below, designed by the talented folks at Column Five Media, breaks it down.
Music Taste
Slowpoke
What is the Santa Claw?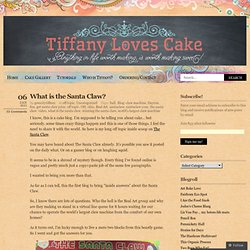 I know, this is a cake blog. I'm supposed to be telling you about cake… but seriously, some times crazy things happen and this is one of those things.