Steampunk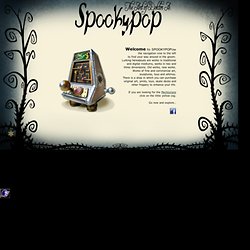 S P O O K Y P O P : The art of Doktor A.
Welcome to SPOOKYPOPUse the navigation vine to the left to find your way around in the gloom. Lurking hereabouts are works in traditional and digital mediums, works in two and three dimensions. Old works, new works.
If you dropped by my house you'd probably be disappointed. Because (with the exception of my office, which is more post-apocalytic than anything else) it's simply not very steampunk. I do have plans, but none have come to fruition.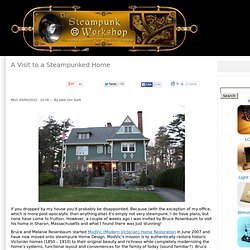 A Visit to a Steampunked Home
The faculty of Steampunk University welcome you to an educational and entertaining exploration of the culture, arts and sciences that inform the question, "What is Steampunk?" inevitably followed by, "How do I get steamier?" On May 8th all will be revealed! Whether you are a seasoned adventurers looking to enhance your erudition or a newcomer curious to explore this Brave Old World. Steampunk University shall stimulate the mind and fortify the spirit.
Steampunk University
Incredible Homemade See-Through Steampunk Guitar
Now that we have a fresh pot of tea we are once again entering Madeline Foxtrot's No Torque Zone is The Airship Ambassador, Kevin Steil. Kevin was nice enough to tell me a little bit about what he does and his completely incorrect view of Steampunk. You can see the first part of my interview here. I figured since we know about what you do we should also ask a little bit more personal questions. So I must ask Kevin… is there a Misses Ambassador? KS: Oh, Madeline!
Steampunk Lab - Projects List