Steampunk
S P O O K Y P O P : The art of Doktor A.
If you dropped by my house you'd probably be disappointed. Because (with the exception of my office, which is more post-apocalytic than anything else) it's simply not very steampunk. I do have plans, but none have come to fruition.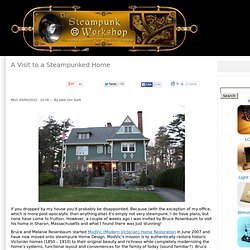 A Visit to a Steampunked Home
Steampunk University
Incredible Homemade See-Through Steampunk Guitar
Feel free to browse through all our projects. There are a lot here and more every day! Projects are always a fun way to pass time.
Steampunk Lab - Projects List